LE COL TOUR CHALLENGE RESULTS
Over the course of 21 days, 253,199 people signed up and rode a total of 89,371,003 kilometres - a best ever for our Le Col Strava Challenges.  
WHO WON THE CHALLENGE?
Throughout the Challenge, we added a bit more incentive to get out riding by putting countries, cities and regions in competition with one another to see who would ride the furthest over the course of the Tour.

Each day we displayed the data on billboards throughout the country, pushing people to get out and ride. The results paint a picture not just of where we ride, but how we ride.
The runaway winner, maintaining 1st place from the very first day was the UK. 3 million kilometres ahead of the USA in Second, they were joined on the podium by Germany, who snatched third from France by just 188,451 kilometres.

Honorable mention goes to the Netherlands and Belgium in the top ten, where activity numbers totalled around 50,000 meaning fewer rides saw those countries go further than their neighbours each time they got in the saddle.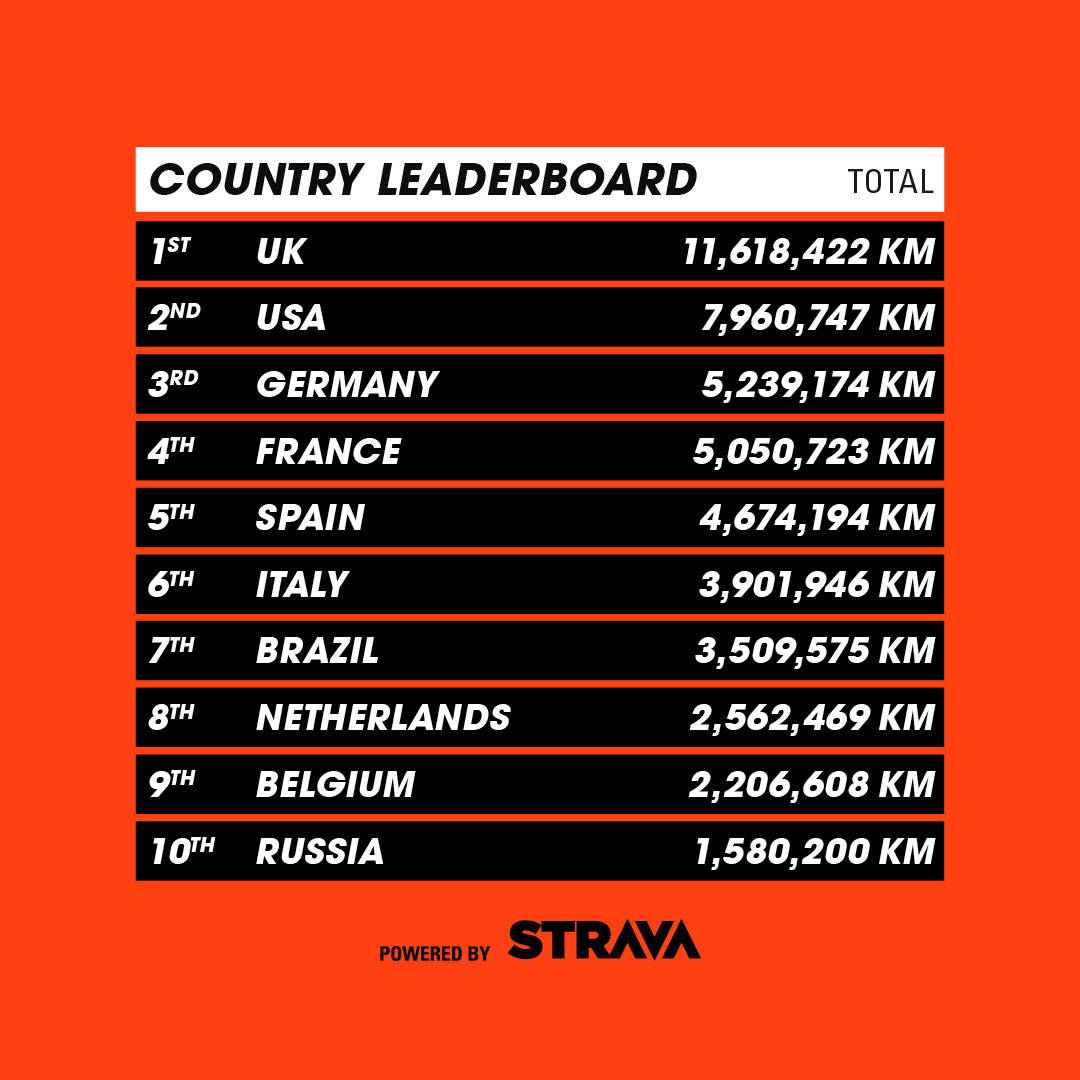 The global cities competition saw London run away with the title, posting double the amount of activities than second placed Amsterdam, speaking for an astounding level of commuting in the British capital.

Amsterdam's total accounting for around half of the Netherland's total rides, they were joined on the podium by Paris, where the greatest riders in the world contribute to the total on Sunday.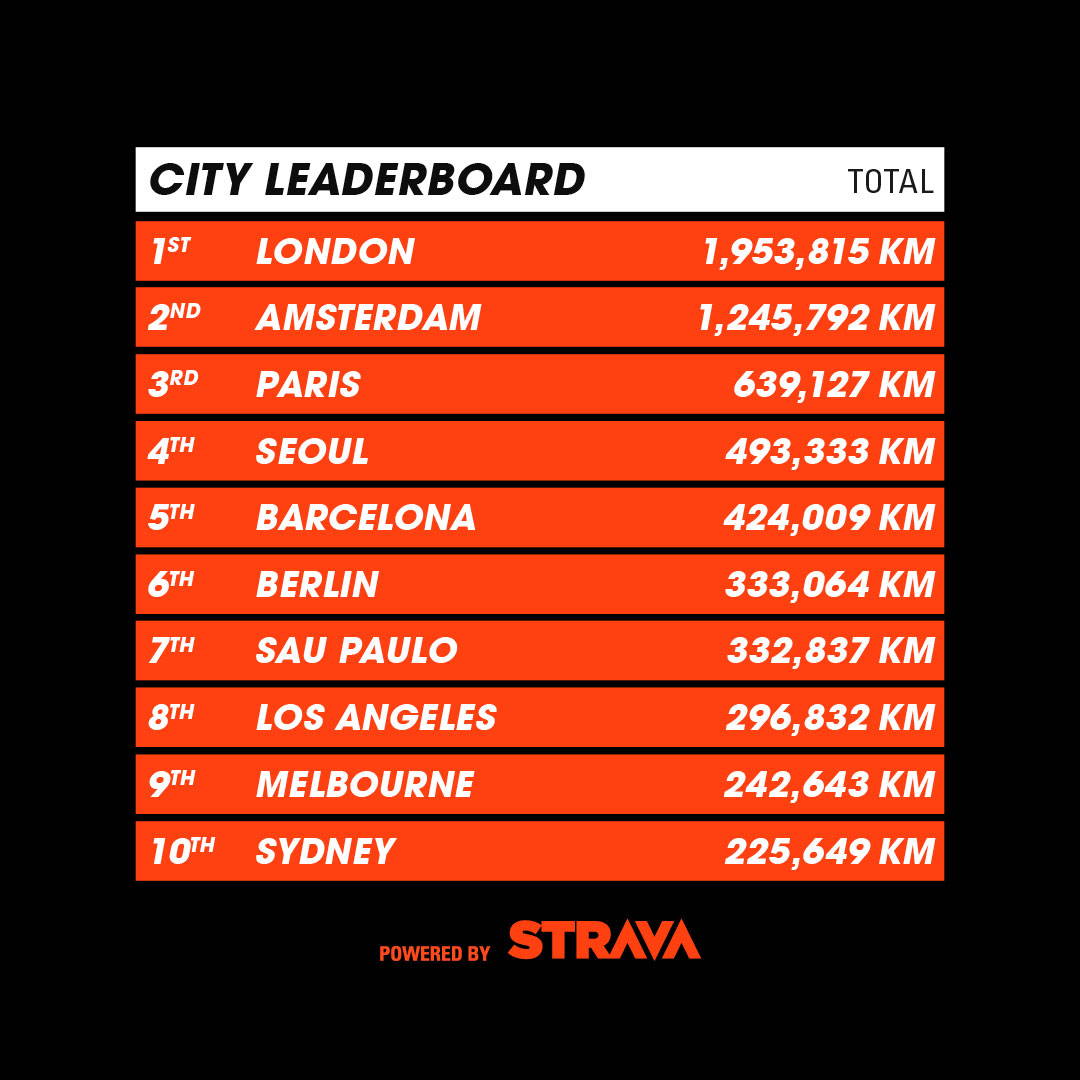 Within the UK, we saw West Yorkshire rule the roost, pipping Manchester to Second place and seeing off stiff competition from the Home Counties and the other Yorkshires.
That Home Counties rivalry was won by Hampshire, taking a lead of around 30,000 from Kent which just held on with stiff competition from Essex.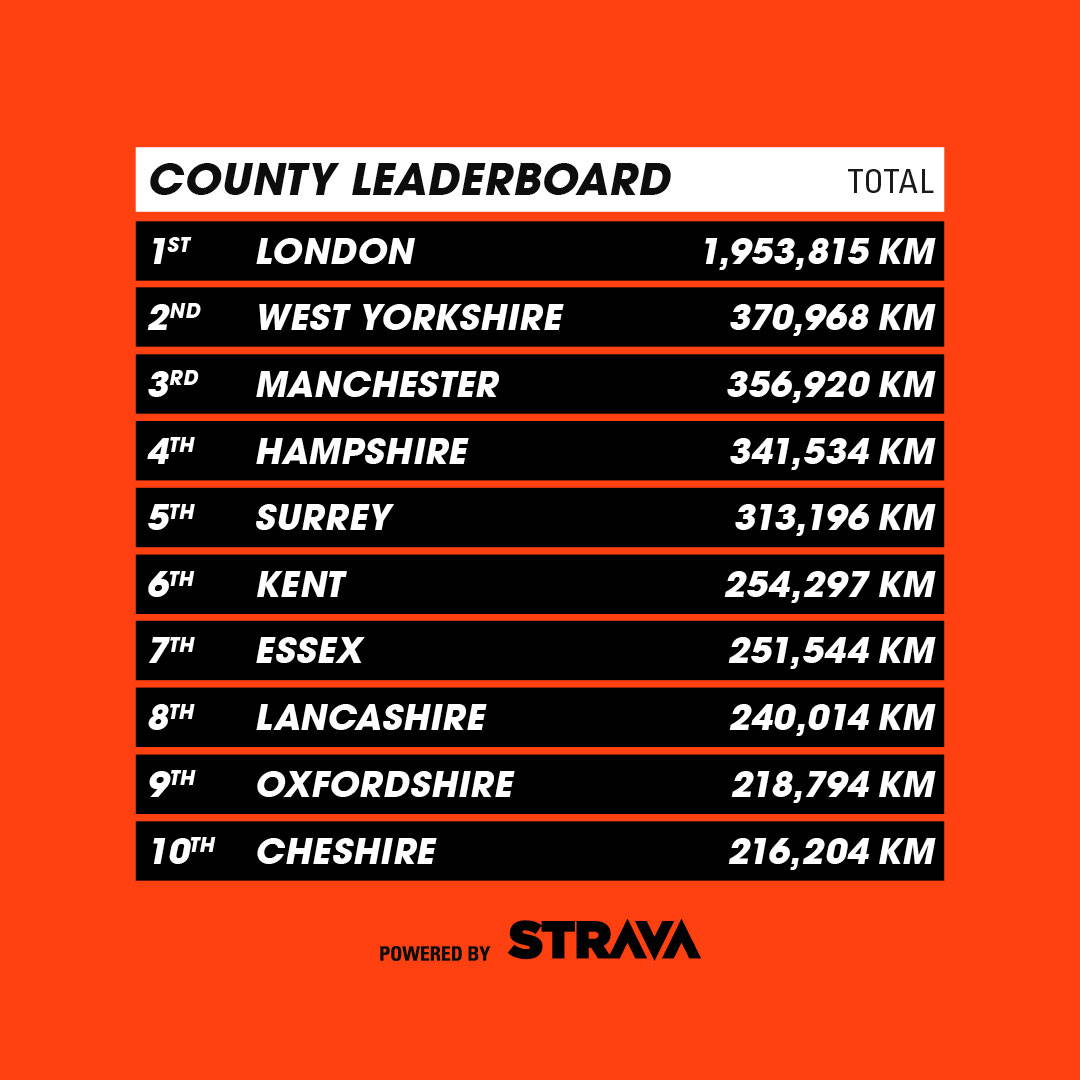 THANKS TO EVERYONE WHO TOOK PART
Here at Le Col, we'd like to thank everyone who participated and made this our biggest Strava Challenge yet. Keep your eyes peeled for our next Challenge in August, where you can complete the final edition of our Grand Tour Strava Challenges.

If you want to see the full results and see whether your country, city or region made it into the Top 20, head over to the Tour Challenge Page