PRO TRAINING PLAN - SPRINTING
As part of the Faster Further 400 Strava Challenge, we talked to rising star of British Cycling Fred Wright to get insight into how he trains, what he finds helps, and what his sessions look like.
WHAT COUNTS
Sprinting is hard to train for. It's not the case of just practicing a lot - because there's more to it than that. Really, training solo, you need to think about cadence. When you're in the bunch though, it's all down to picking the right line and wheel.
STRUCTURE YOUR TRAINING
If you're going to take things seriously, being meticulous and structured about training is pretty important. It becomes fairly central to your lifestyle - working around what needs to be done and making sure you're invested for every minute on the bike.
DON'T LOSE YOUR LOVE OF RIDING.
Being a Pro forces you to spend long periods alone on the bike. Whilst that's a dream for most of us, you do need to keep it interesting - to vary things. Explore new roads - and put in the odd dig for a KOM en route - whatever puts a smile on your face.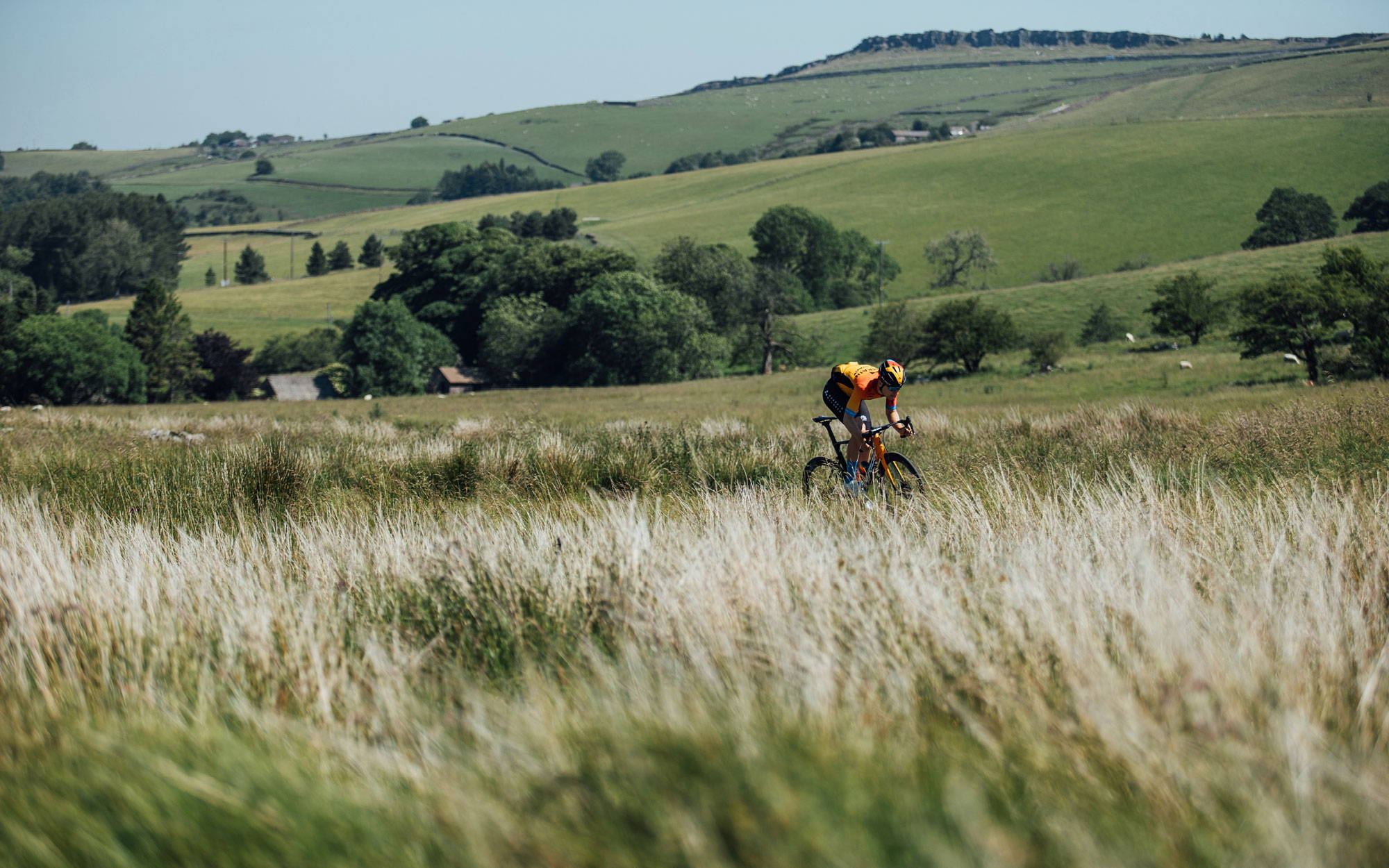 DAY ONE - SPRINT INTERVALS
This is part of a 4 hour ride. I do my sprint efforts on the flat - it's about improving the quality of the sprint, and the build up to it. The ramped efforts are the killer - after 8 full sprints, you're pretty sapped, but these ramped efforts recreate the heavy legs you get at the end of a race. 
2 hours at tempo.
 8 x 10 second sprints, with 2 minutes recovery between each.
4 x 1 minute of ramped effort up to maximum sprint capacity. 5 minutes recovery between each.
1 hour at tempo.
DAY TWO - RECOVERY RIDE
Recovery rides are really important. Not just to let your body absorb the training you've put in building up to it, but also as an opportunity to enjoy cycling. You've got to love it, and keeping recovery rides varied with the odd punt at a KOM keeps you motivated.
DAY THREE - EFFORTS ON CLIMBS
If you think calling yourself a Sprinter gets you out of doing hills, you're wrong. Efforts on climbs are really targeted, easily judged through power, and properly rewarding. Another four hour ride, my coach prescribes:
1 hour tempo.
2 x 9 minute climbs (of which, 2.5 minutes at 100 watts below my FTP, and 30 seconds full gas.)
4 x 5 minute efforts - full gas. 10 mins recovers
10 mins at FTP+60w 
Recovery ride home.
DAY FOUR - RECOVERY RIDE
After the previous days efforts, this is needed. Just a 1.5 hour spin. Turn the legs, レジに進む some new roads, and if you're feeling it, to experiment with different things on the bike.
DAY FIVE - INTERVALS ON THE FLAT
Day 5 is for building up that speed in your legs. There are two big efforts on this 4 hour ride, but, the hardest is spinning it fast.
1 hour tempo.
2 x 30 minute efforts at 80w below your FTP.
10 minutes high cadence - 120rpm.
1 hour tempo.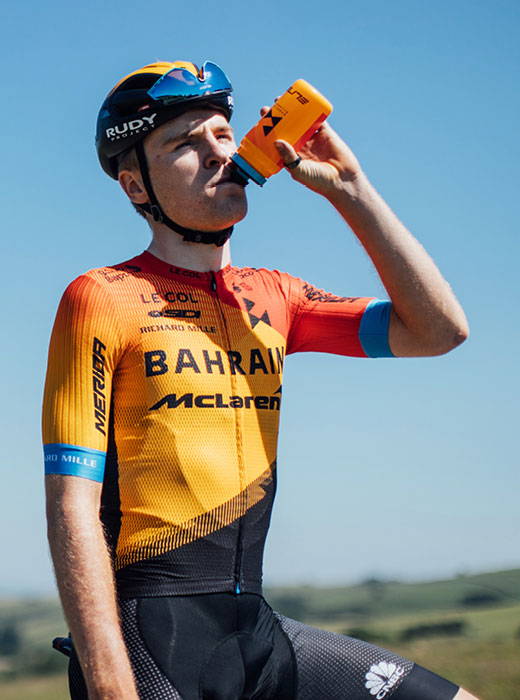 "That's My 5 DAY SPRINTING PLAN - GIVE IT A GO, AND SEE WHAT SORT OF DIFFERENCE IT MAKES FOR YOU."