IN NUMBERS - THE LE COL TOUR CHALLENGE
This year, our Strava Challenges have set goals for riders around the world. From getting fit, to go fast, to celebrate the Tour de France, we gave you the chance to ride in tandem with the best in the world for a chance to win the kit that powers them. Here's what you collectively achieved.
This challenge attracted a staggering number of riders. Our second largest challenge ever, we were impressed by the commitment of athletes to continue their peak efforts late in the season.
An impressive 90% of those who signed up to take on the challenge completed it. Spurred on by our £10,000 prize package or inspired by the Tour de France, chapeau to all completers.
It's a huge number. The World's Tallest Building took just 22 million man hours to complete across 6 years. Our riders hit 36 million in just 3 weeks.
An impressive amount, but not quite as many as our Flat Out For 5 Challenge - suggesting that people went further, spending more time on the bike and completing quicker.
Virtual rides picked up once more as we edged out of August and into September - with more than 40,000 more than our last challenge.
That's 120 million miles - the same distance that the NASA Mars Pathfinder rocket took 7 months to cover - all achieved in just 21 days.
OUR WINNER IS....
We partnered with Merida, Rudy Project, FSA, Vision Wheels, Muc-Off, Sci-Con and Elite to offer a prize package worth £10,000 to one winner. We can announce our winner was....

Sander Vermassen of Belgium - Congratulations!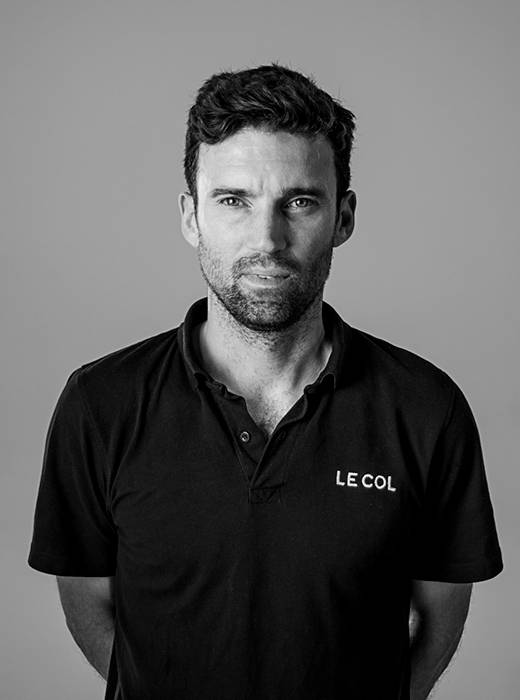 "BACKING TEAM BAHRAIN MCLAREN AT THE TOUR DE FRANCE, WE'RE PROUD THAT OUR KIT TOOK TWO RIDERS INTO THE TOP 10 AT THE WORLD'S TOUGHEST RACE"
REWARDS FOR RIDING
We've teamed up with Strava to encourage you to ride more. With the Rewards for Riding Beta Programme, sign up for an account at LeCol.cc, connect it with Strava and you can start earning points to redeem for rewards every time you ride.
JOIN OUR CLUB
TOP 20 IMAGES FROM THE TOUR
Throughout the Tour de France, photographers Russ Ellis and Chris Auld captured the race in images. Here we share their eye for the race.
特徴を読む