Taking to the roads in 2020, the riders of Team Bahrain McLaren have put their first serious miles into their fresh kit. We caught up with Team Principal, Rod Ellingworth to find out what goes on behind closed doors to find out how McLaren run a Training Camp.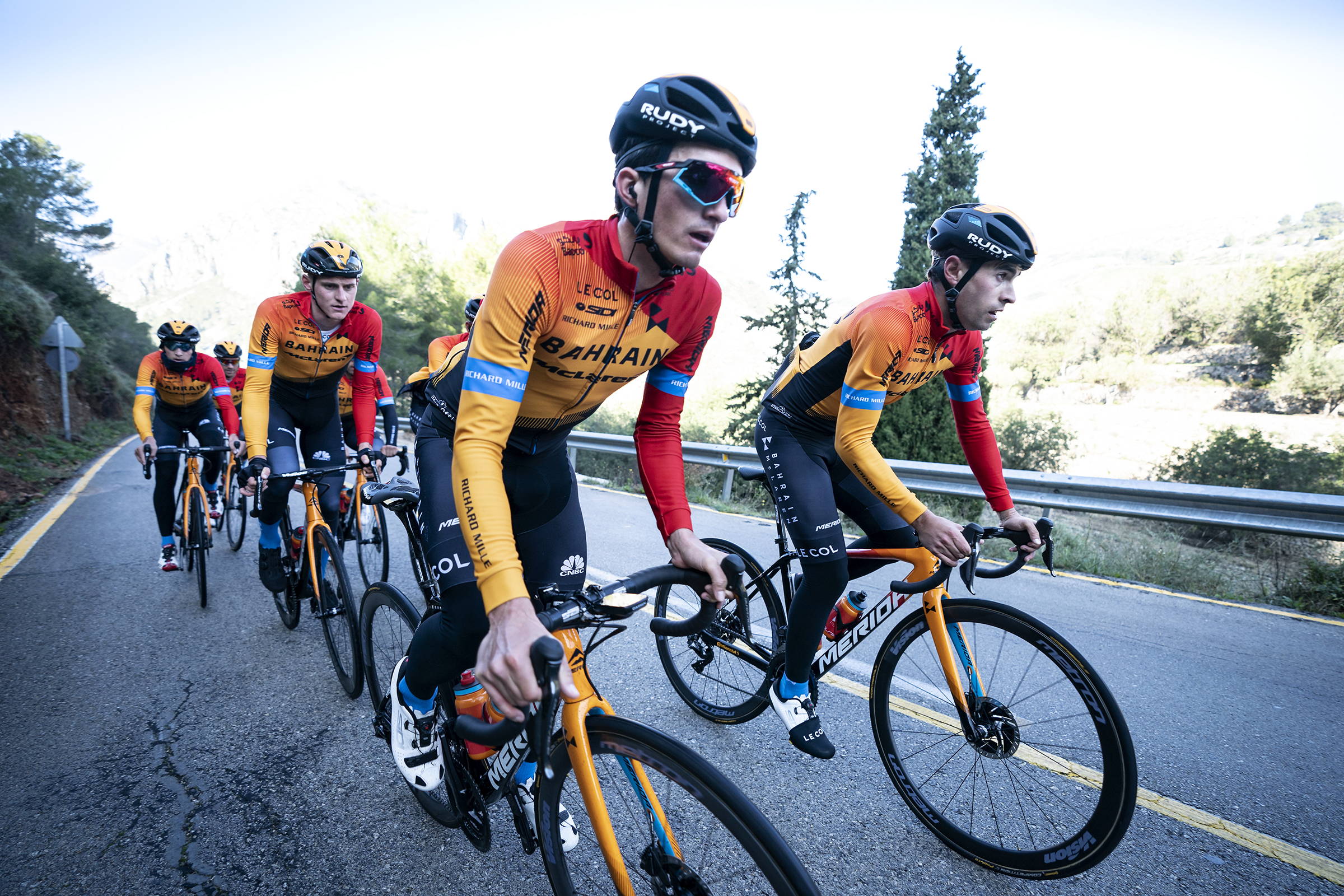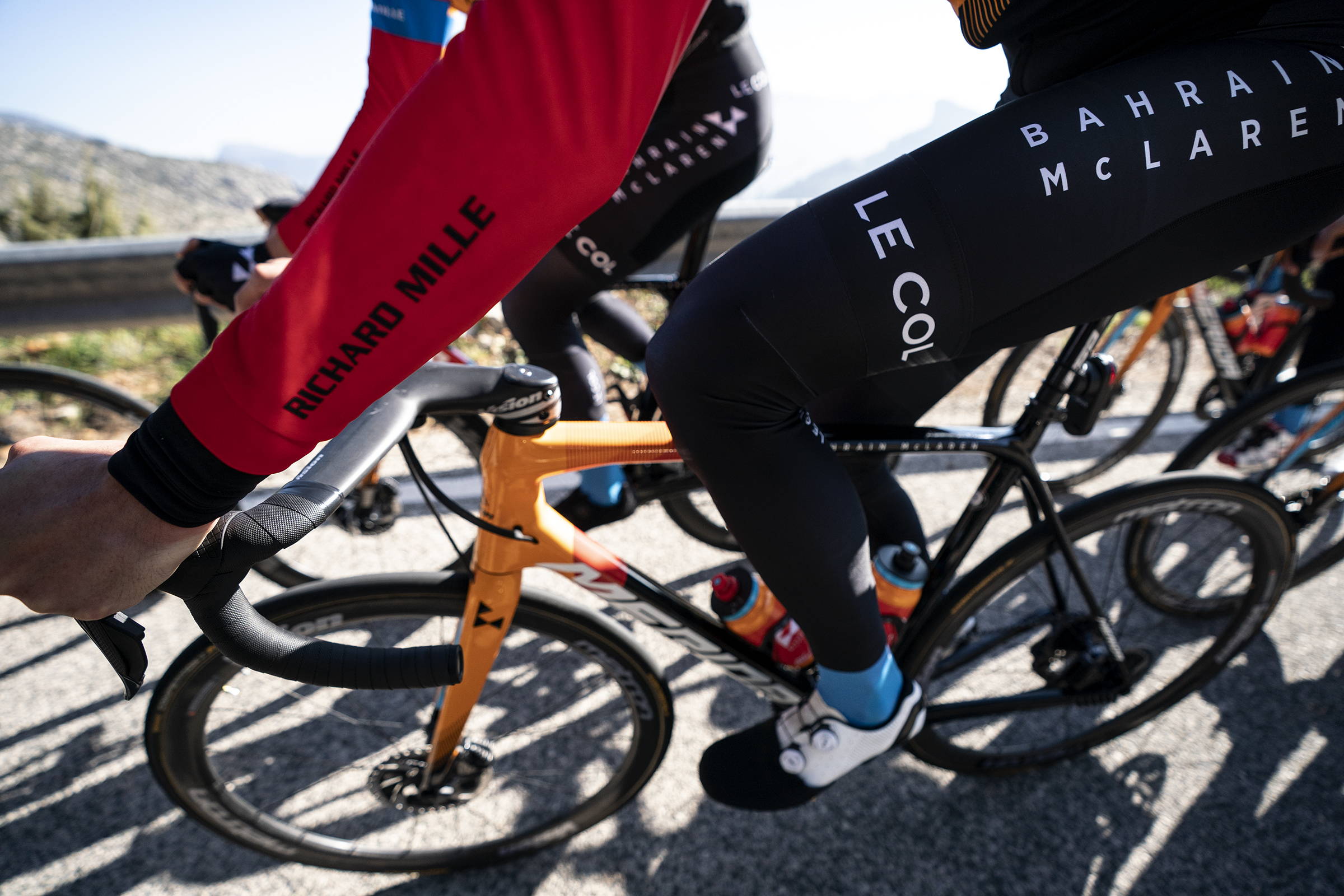 THE BAHRAIN M

c

LAREN APPROACH TO PRE-SEASON TRAINING
At Team Bahrain McLaren, we don't just optimise what's considered best-practice for pre-season training, but we innovate.

Building on existing knowledge from inside and outside the team, we can challenge current thinking on how to start our rider's preparation, to build tolerance for heavy workloads, and to ensure they are ready to race at their best.
Each day kicks off with rider-specific off-bike conditioning from our therapy team. This means everything counts towards the rider's current training focus.

Breakfast is next - prescribed by our nutrition team and calculated to supporting training and recovery. Then the coaches and sports directors step up to outline the training plan for the day. There's analysis of the demands, road types and surface, the weather and the equipment for the day.

On the bike, each rider's training is monitored so the coaching team can adjust individual workload and stress to align with performance goals.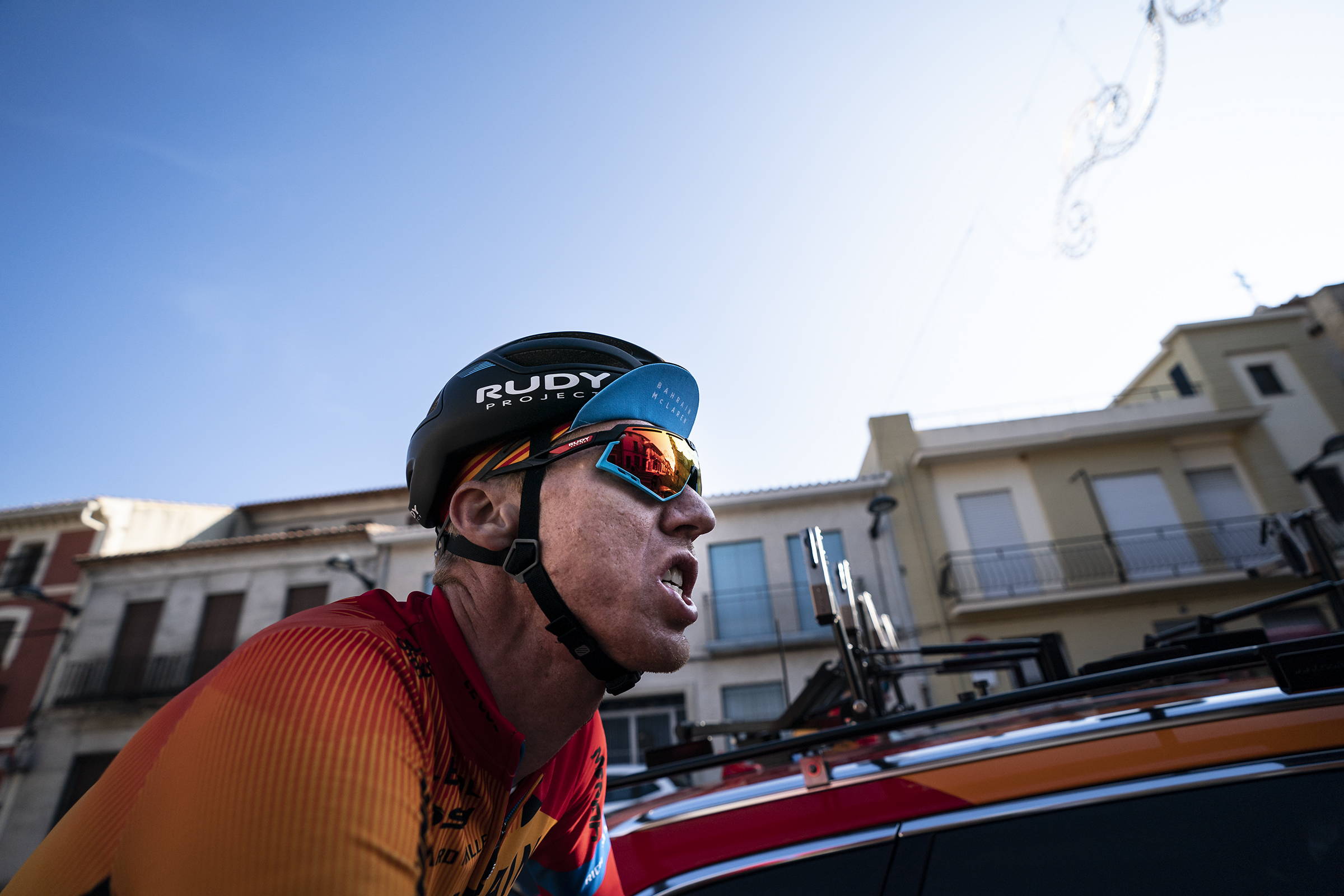 After the ride, the key is recovery. Nutrition, massage, therapy and rest. It's absolutely critical to recover in order to prepare for the next day's training. As a result, our specialists are continually implementing innovative methods to monitor and optimize this process.

Finally, the team debriefs. It's a roundup of what happened with performance analysis tools and rider feedback. It means we can continually develop our understanding and be transparent with data and information to help each rider improve every day.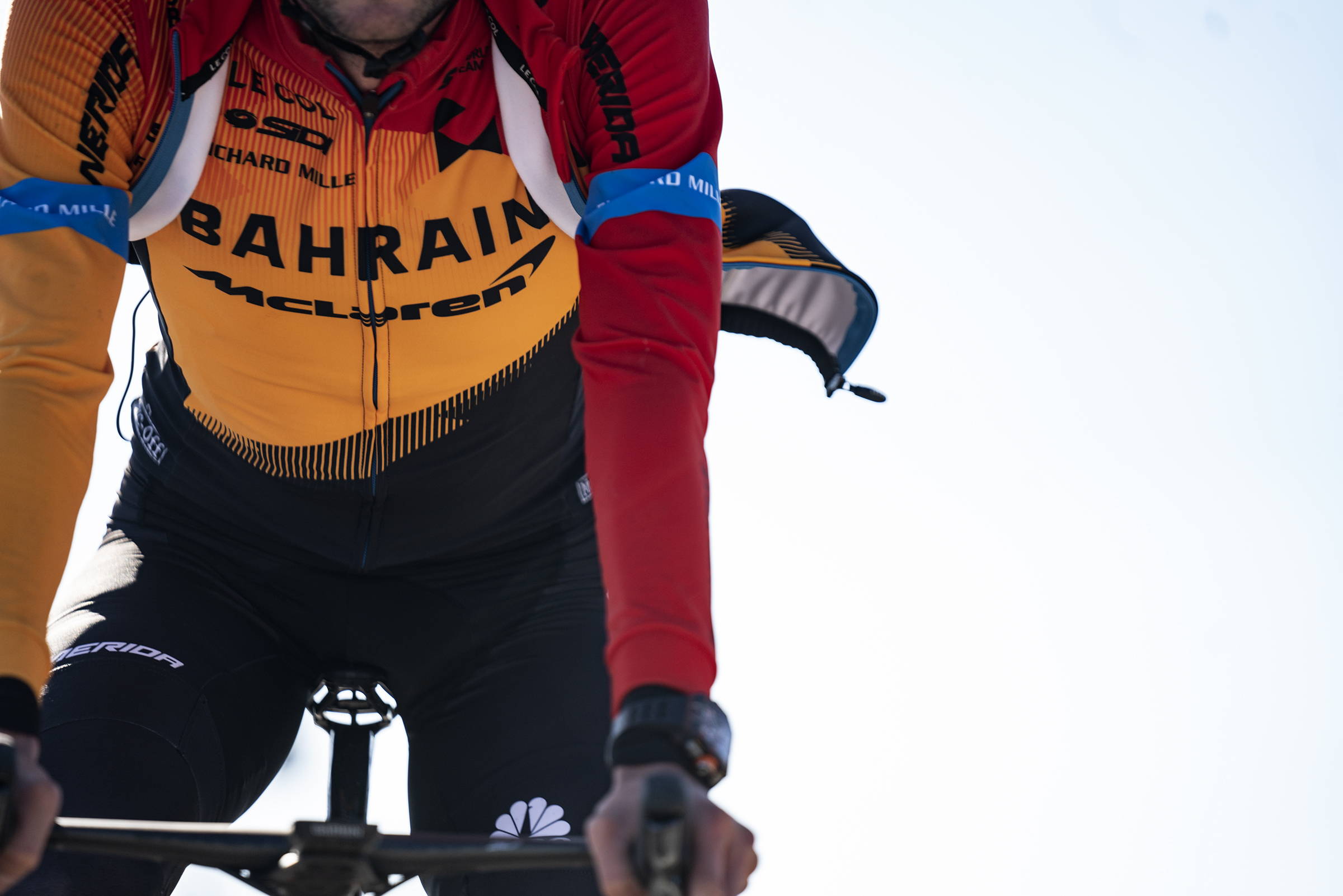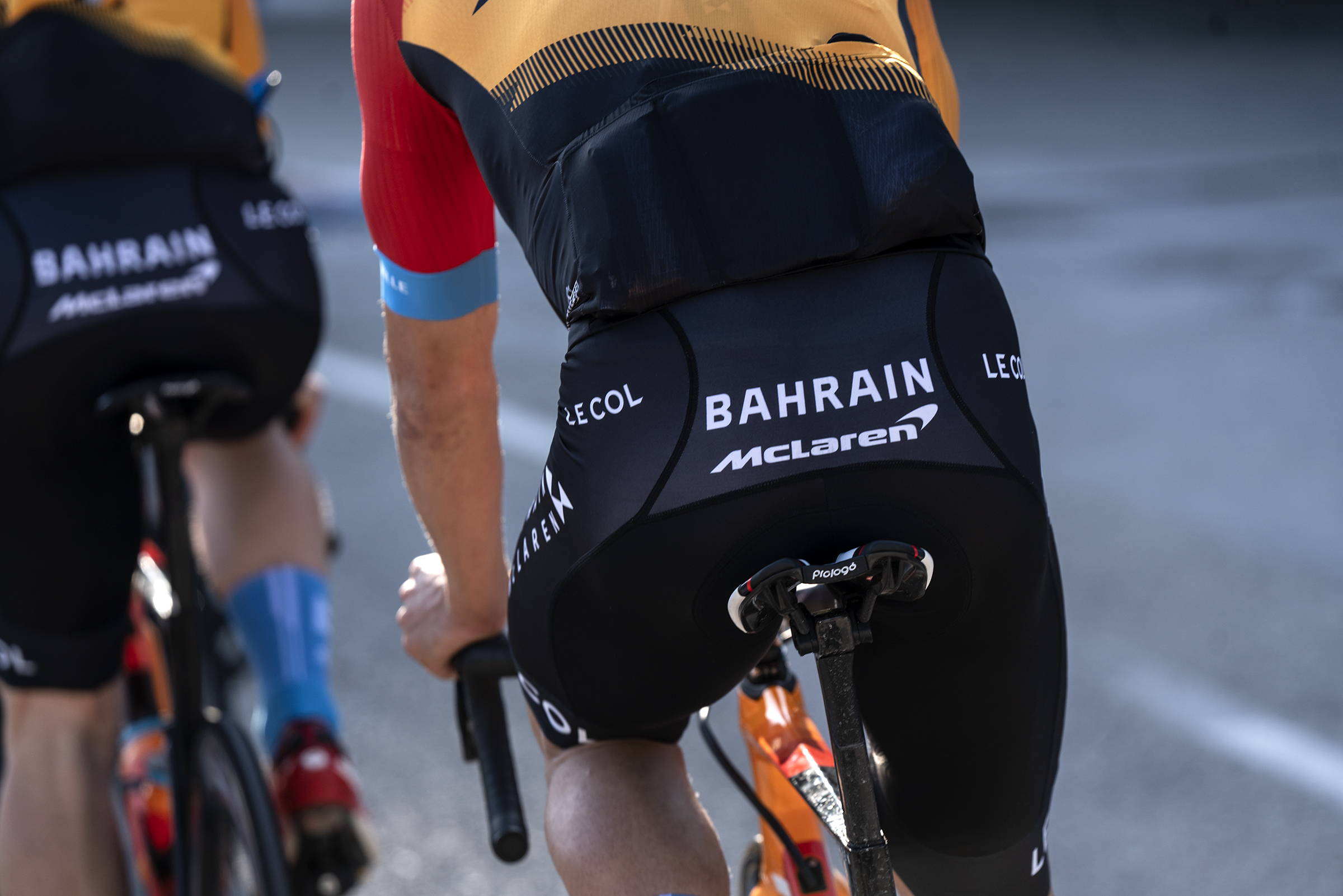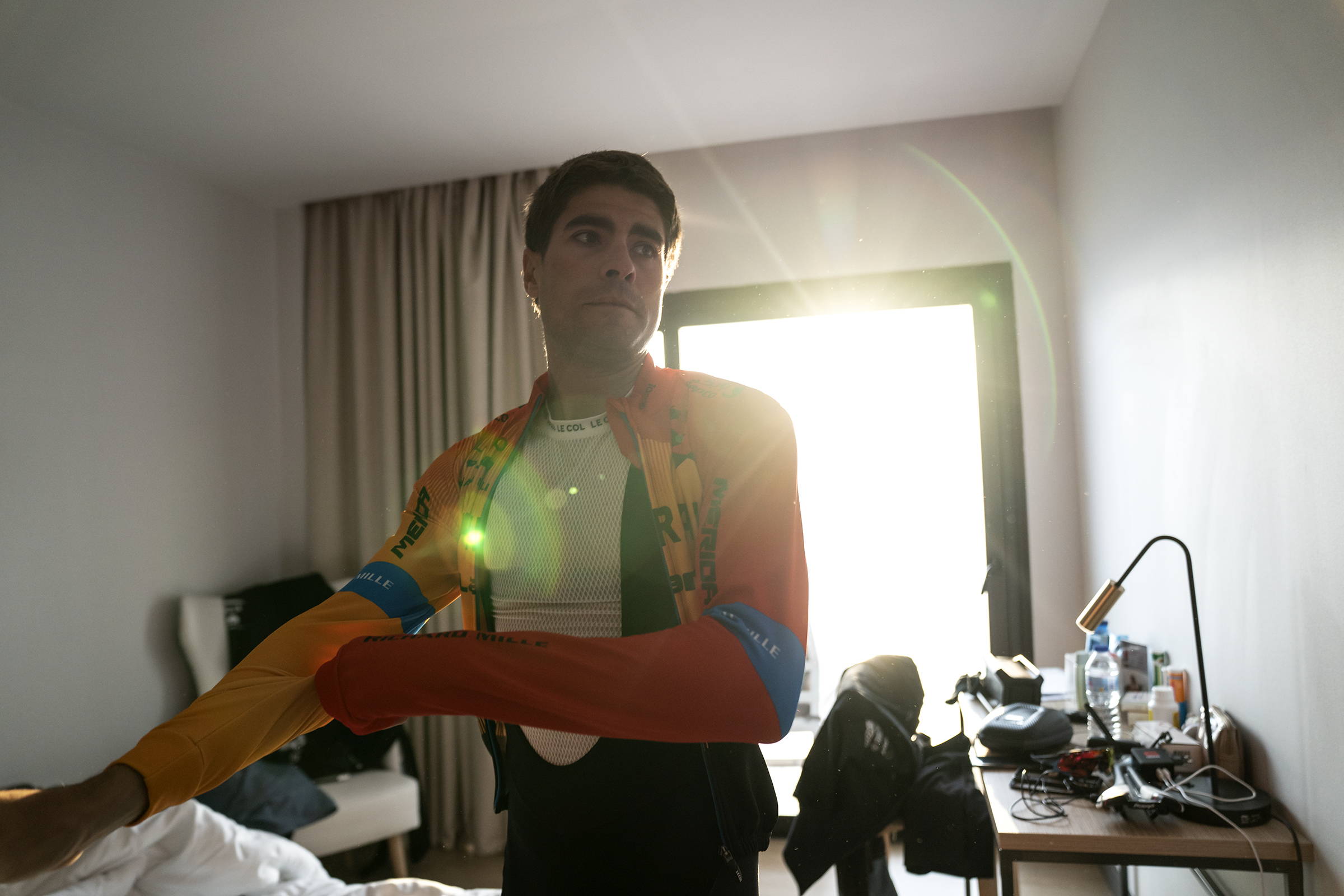 PUSHING KIT TO THE LIMITS

The apparel is integral to performance - and it's a consistent factor. Form rises and falls, but your kit is always your kit. Quality equipment maintains it's advantage over time.

Training camp introduces riders to the kit, informs them as to it's design and proven benefits. It also gives them a chance to provide their own feedback - it's a balance between preference and performance, but riders mostly go for what's fast.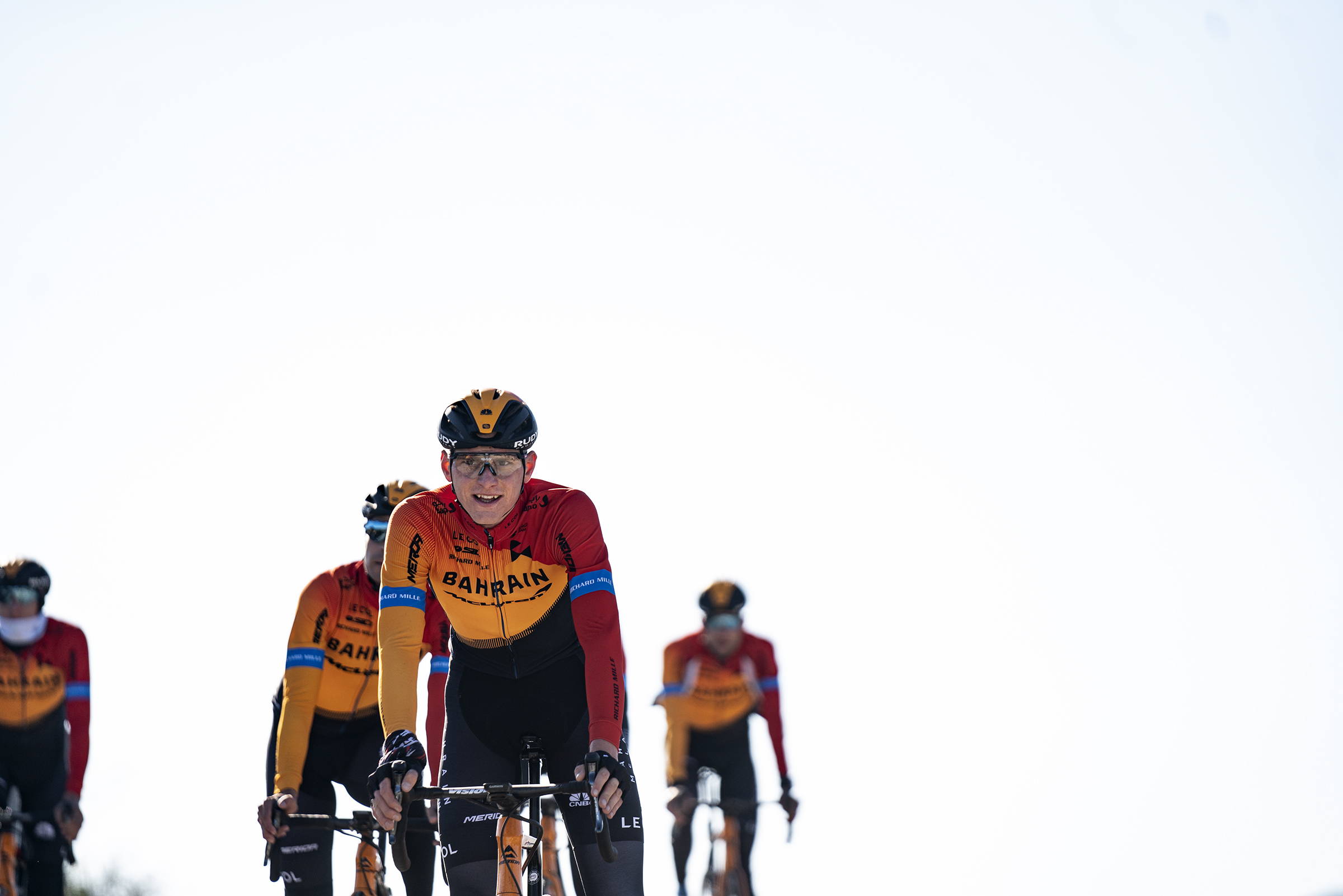 GETTING TO KNOW THE TEAM MATES

Dynamics from among any group of people, but successful teams need incredibly strong bonds between riders as well as their support staff. Part of the training camp is to ensure that those relationships aren't just strong, but profoundly positive.

Of course, time and proximity help. We're focused on building this daily, through on and off-bike work designed to develop team dynamics and grow strong relationships.

It goes without saying, these will be tested to the limit, under high pressure, fatigue and exhaustion - such are the demands of racing at the highest level.