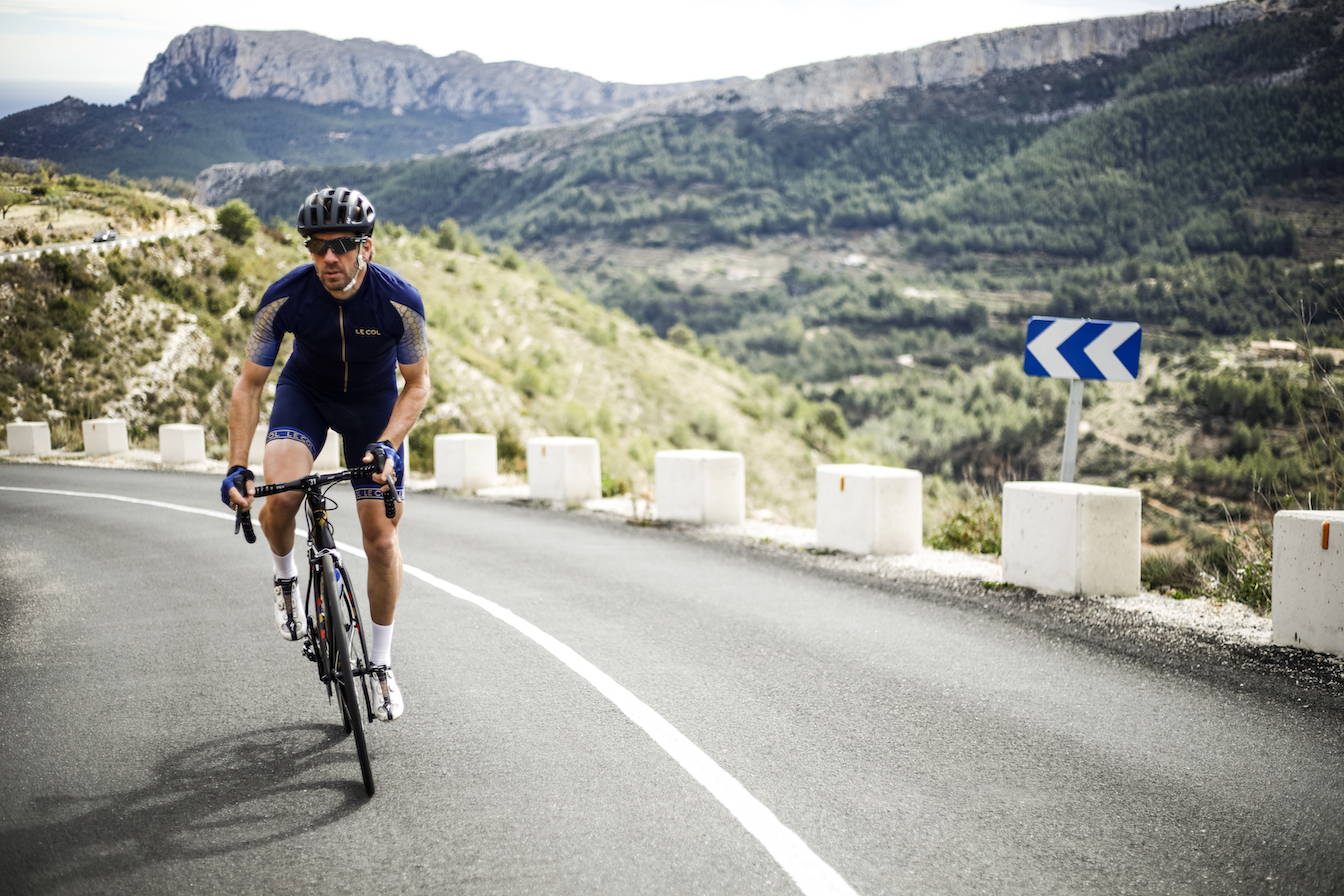 Comfort. Luxury. Performance.
_
Our Horsカテゴリー (HC) collection is designed for the widest range of rides. Apparel in this range uses fabrics which offer the best combination of technical performance with a luxury feel & finish.
HC garments are designed specifically for the wide-ranging temperatures in the Northern Hemisphere, and the materials are chosen for both their naturally high-wicking & cooling properties in hot weather, as well as insulation against more moderate temperatures.
Everything in our HC range is designed to avoid irritation, so that you can ride for hours in comfort. When it comes to an HC jersey, that means we've carefully crafted it so that the fabric fits snugly and keeps chafing to a minimum. The same goes for the HC bibs, which come with an upgraded chamois for an extra level of comfort on long rides - something which is especially important if you don't do them often.
_
YANTO'S TAKE ON THE HC RANGE:
"If I were heading off to spend a week riding in the mountains with some of my mates, I'd opt for the HC range. The long days in the saddle mean that being comfortable is a priority. You also go through a number of different climates as you climb and descend mountains – the HC kit is designed to cope with those kinds of changing weather conditions so it's perfect for days spent in the mountains."
_
"The answer to whatever winter can throw at you is Le Col's HC jacket. Waterproof, windproof, thermal, breathable, aerodynamic - whatever Mother Nature hurls your way will bounce off."
GC MAGAZINE, THE BEST THINGS IN 2018
_
Aerodynamic. Lightweight.
Cutting-edge.


_
Our Pro range is designed for high-performance riding – whether that means you're taking part in a race or heading out to lead the bunch on your Sunday club ride. The Pro ジャージ feature our most aerodynamic fit - designed to optimise speed when you're in a more aggressive on-the-drops position. The Pro bibshorts also feature a thinner, more lightweight chamois. Every garment in the Pro range uses our lightest available fabrics, helping you to keep your weight on the bike to a minimum.
_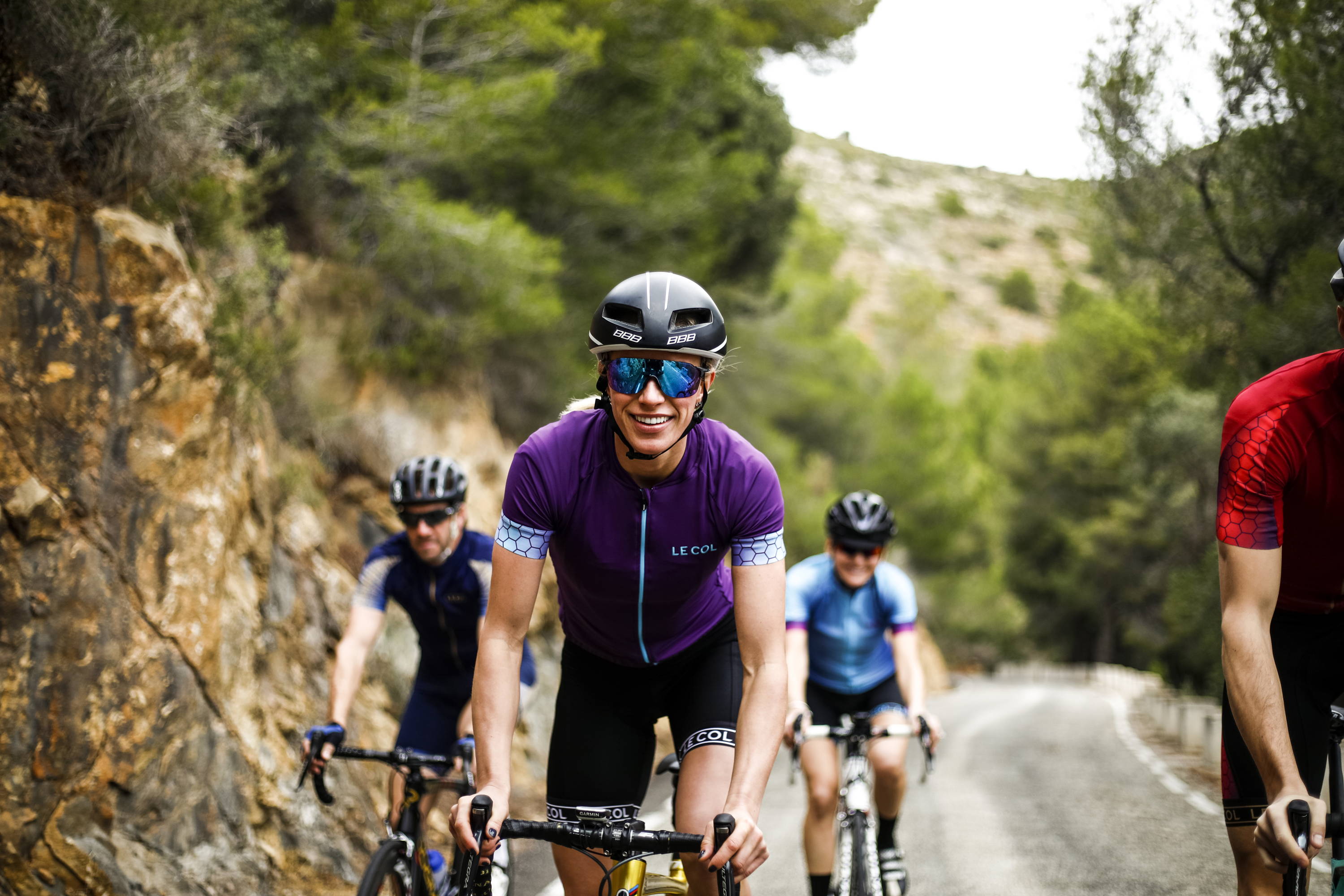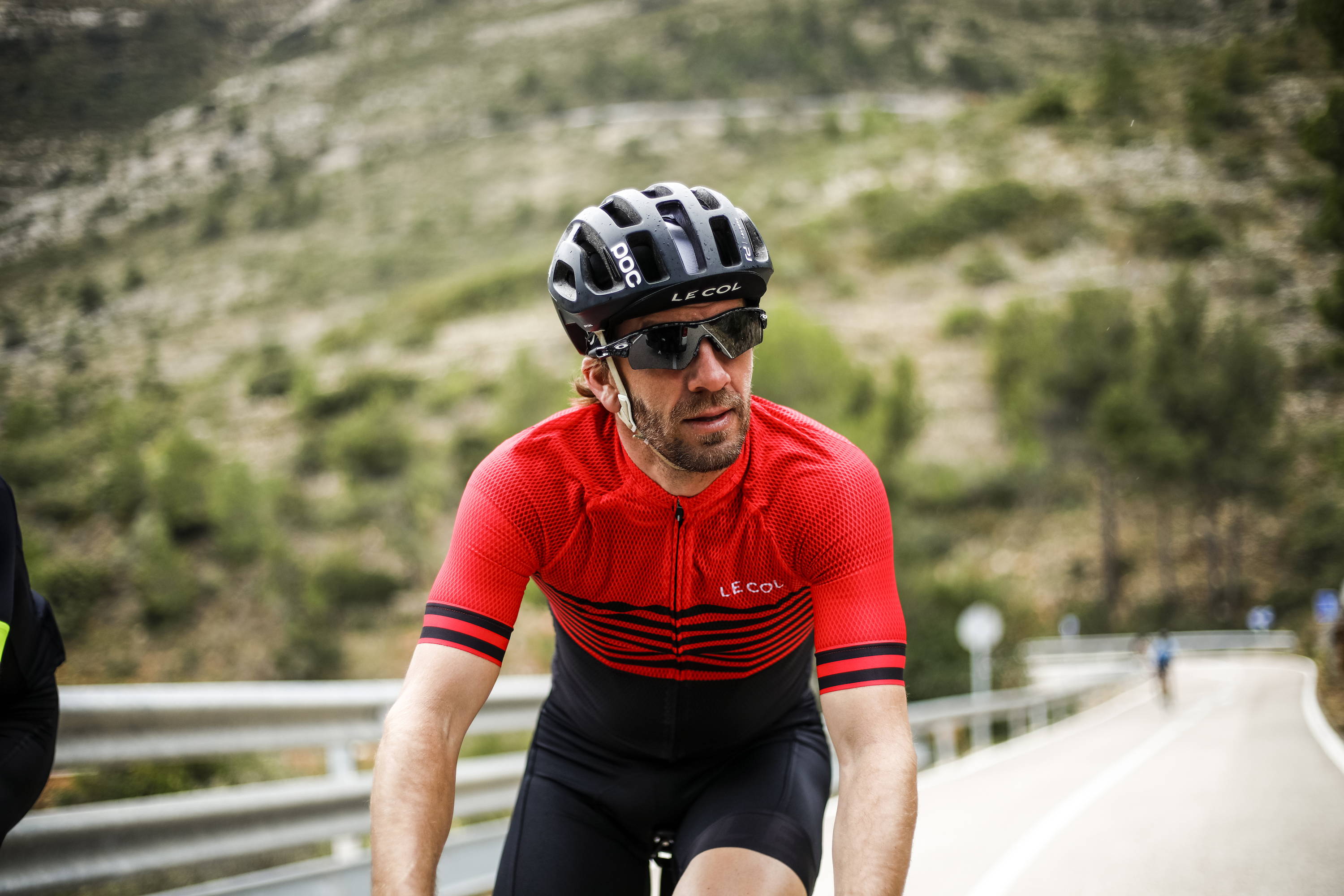 STAY PRO THROUGH THE SEASONS
_
If you want to go one step further in the summer months, try the Pro Air Jersey. Engineered for high performance riding in hot conditions, it's the lightest and coolest of our ジャージ. Perfect if you're racing in sweltering heat or taking on a long alpine climb.
When the weather turns colder and you're on the hunt for Pro kit to keep you snug on fast-paced wet n' windy autumn rides, opt for one of our Therma garments. These ジャージ and bibs feature 'Aqua-Zero' fabric which is water resistant, feels great against the skin and is just that little bit thicker to keep you toasty warm out on the road.
_
YANTO'S TAKE ON THE PRO RANGE:
" The Pro range are my go to garments for any ride where speed is a priority, which for me is most for me is most of them ;) Usually it's a race or a competitive training ride with some of my old team mates. The snug fit means that when I'm on the drops and riding aero, I'm confident that I'm not giving a watt of power to anyone and that I'm wearing kit that will help me put in my best performance that day.
I also mix up my pro gear depending on the time of year. In the summer, I'll opt for a Pro Air Jersey to allow for extra breathability, and in autumn and winter I'll pack something from the Therma range, so that the rain and the colder temps don't stop play."
_
"Le Col's Therma Pro Bibshorts are an almost flawless pair of bibshorts that will see you through most of the year."
JOE ROBINSON, CYCLIST TECH REVIEWER
_
Classic. Relaxed. Stylish.

_
The Sport range is for people who love to ride but aren't concerned about every millisecond of their performance. The range includes all of the 特徴 of our more performance-oriented garments like; large rear pockets, zip guards, reflective stripes and silicon grippers – but delivers all of this in a more relaxed fit. With our Sport garments you'll get a great level of breathability and fantastic freedom of movement, in whatever position you choose to ride in.
_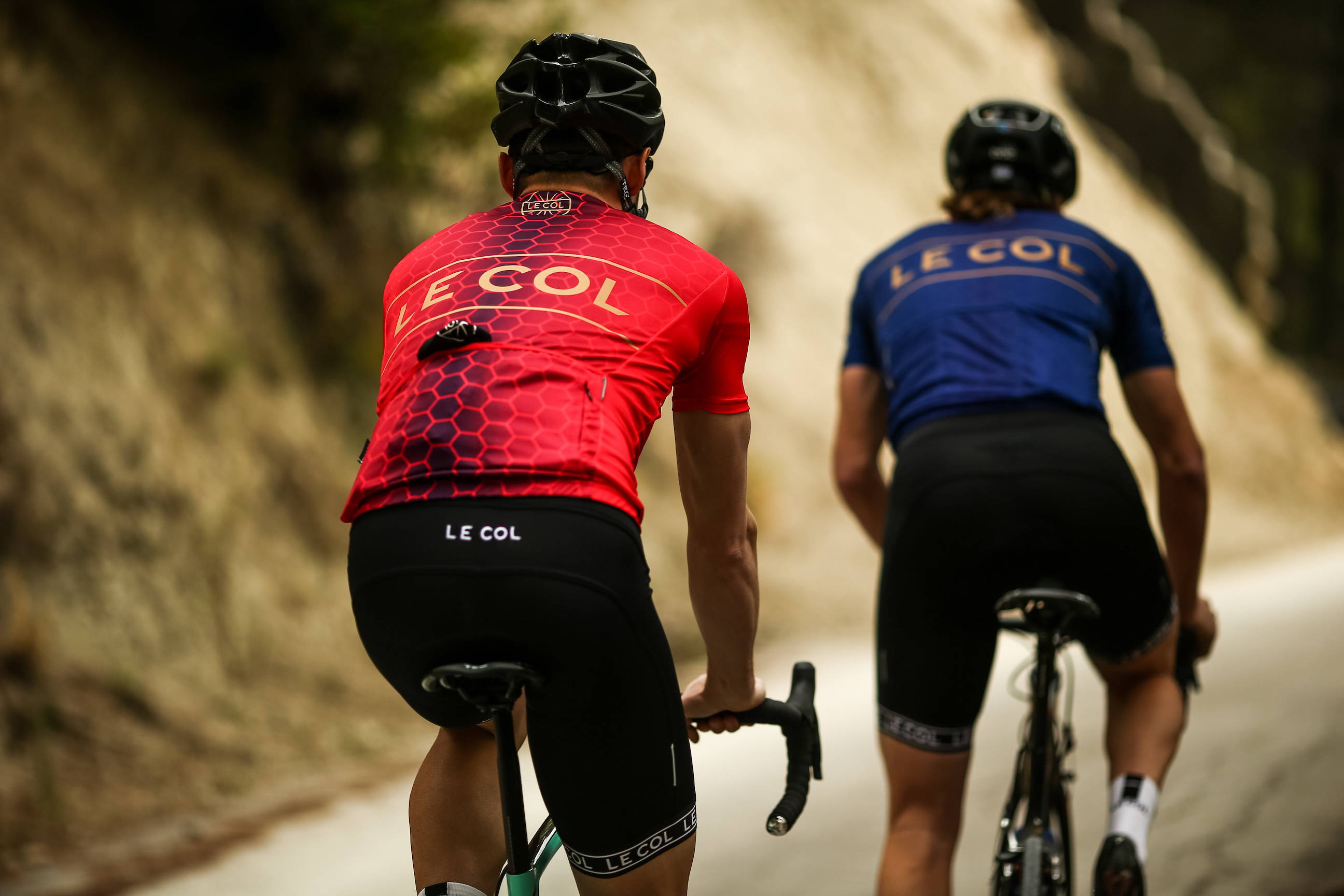 YANTO'S TAKE ON THE SPORT RANGE:
"When the pressure's off and there's not such a need for speed, I'll pull on something from the sport range. That usually means when I'm on a Sunday recovery ride and want to ride without any pressure or expectation to a café to catch up with some mates."
---