LE COL SPRING/SUMMER 2018 COLLECTION
LE COL SPRING / SUMMER 2018 COLLECTION
"LE COL'S SS18 COLLECTION LAUNCH IS THE MOST EXCITING PERIOD IN OUR HISTORY"
Yanto Barker
_
New designs, new materials & new aesthetics. The Le Col SS18 Collection updates our previous successes with a colour pallette and patterns inspiring our four kit categories.
We continue to innovate and develop our performance cycle clothing, testing countless materials, technical fibres and the overall fit of each individual piece. The results are a range for Men and Women that mirror one another.
_
"THIS BRINGS TOGETHER EVERYTHING WE'VE BUILT IN THE PAST 8 YEARS"
_
Building on Le Col's four categories; HC, Pro, Pro Air and Sport, there are common themes and patterns across the entire collection. Every jersey, every bibshort, every size has been tailored, refined and manufactured with superior control and precision.
Our own factory in Treviso, Italy, manufactures everything in the SS18 Collection. This means we have unparalleled control over everything that holds the Le Col logo.
_
Hors Categorie is used to classify the hardest mountain passes in France. And we use it to signify the summit of our entire collection. Developed and designed with no boundaries, the HC Range is unrivalled in luxury, quality and comfort.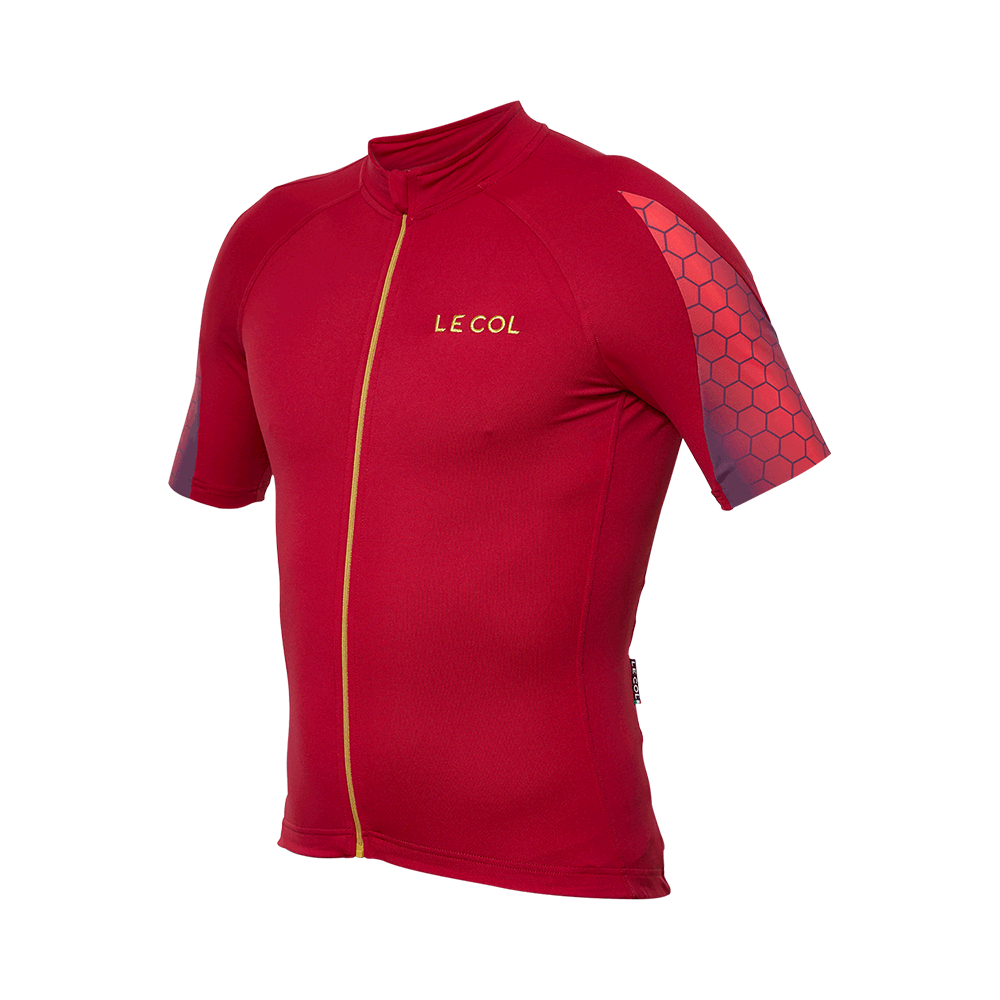 HC JERSEY RED HEX MEN'S
£150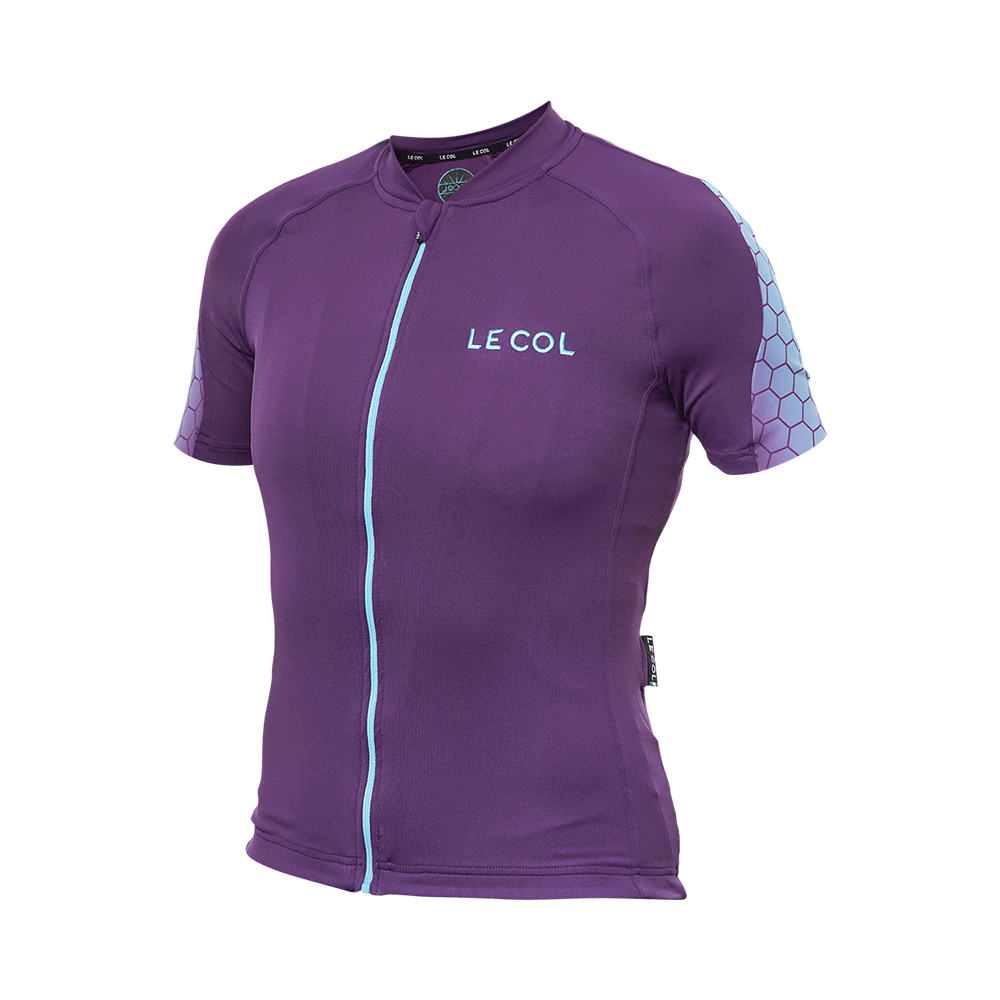 HC JERSEY PURPLE HEX WOMEN'S
£150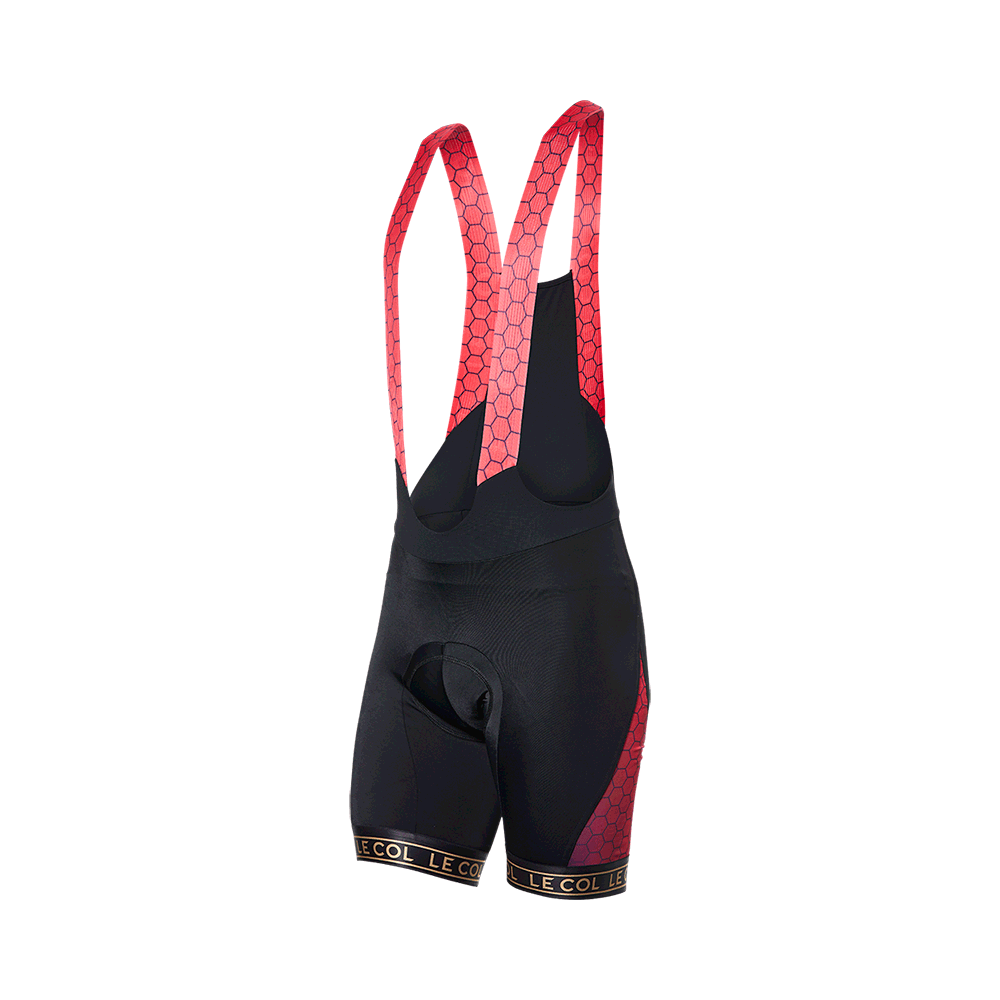 HC RED HEX MEN'SBIBSHORTS
£180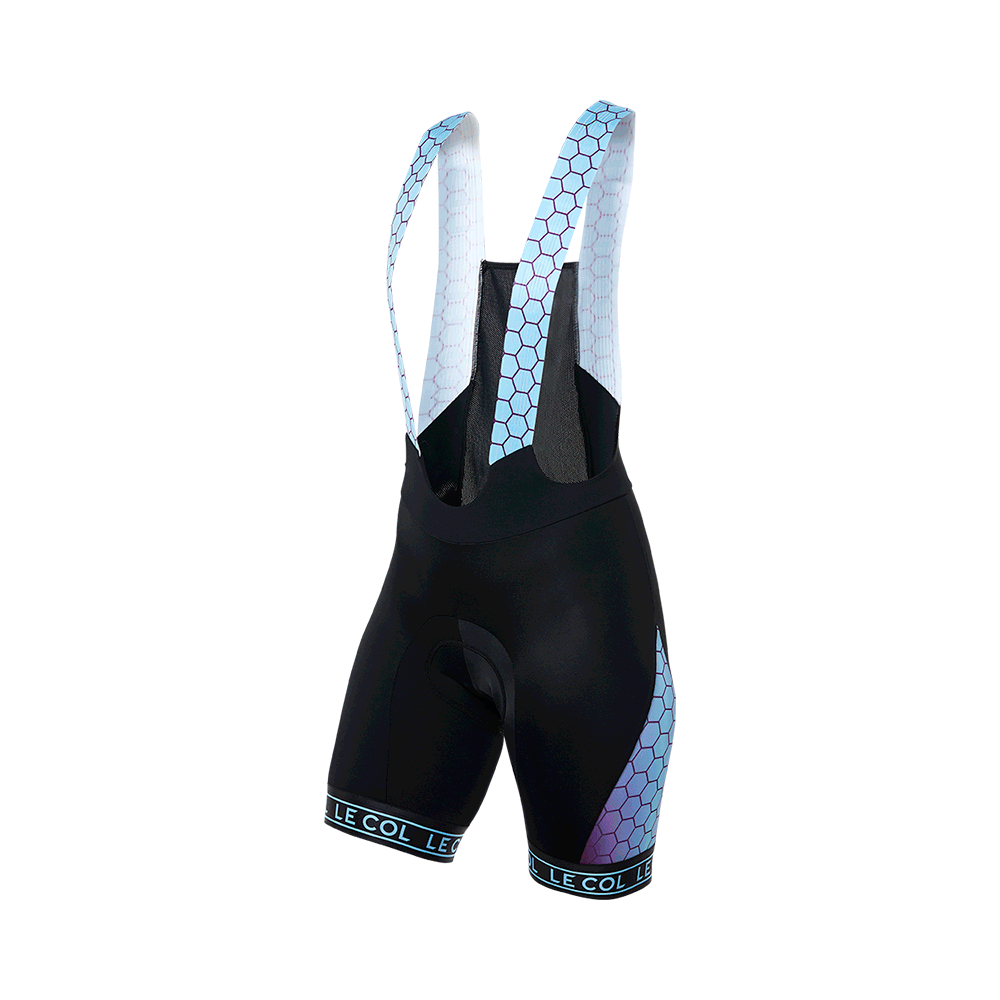 HC BLUE HEX WOMEN'S BIBSHORTS
£180

Aero-fabrics built towards an objective of speed and performance, the Pro Range focuses on pushing the boundaries of technical cycle wear. Le Col has professional cycling in its DNA and thanks to Yanto's 20 years of experience, and the continued innovation and involvement with pro teams, the Pro Range performs to your limits every ride, safe in the knowledge you are not giving any speed away.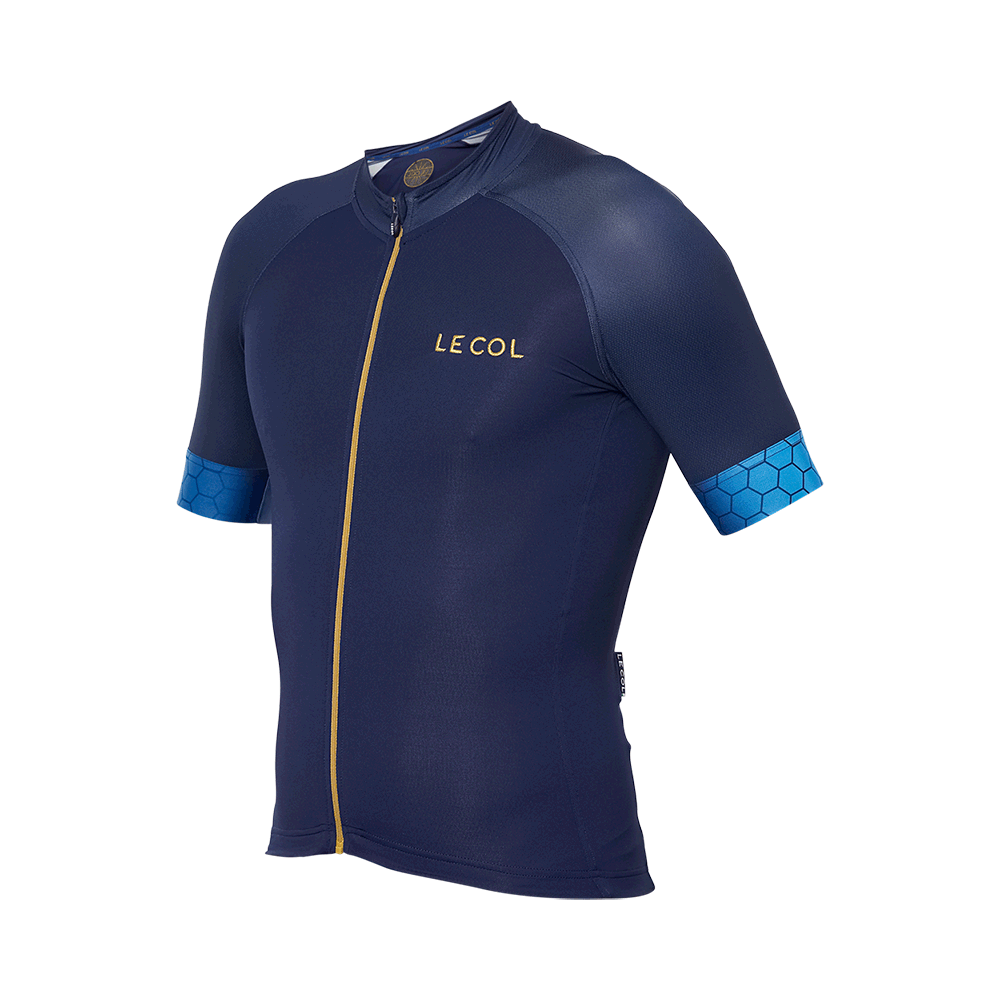 PRO BLUE HEX MEN'S JERSEY
£120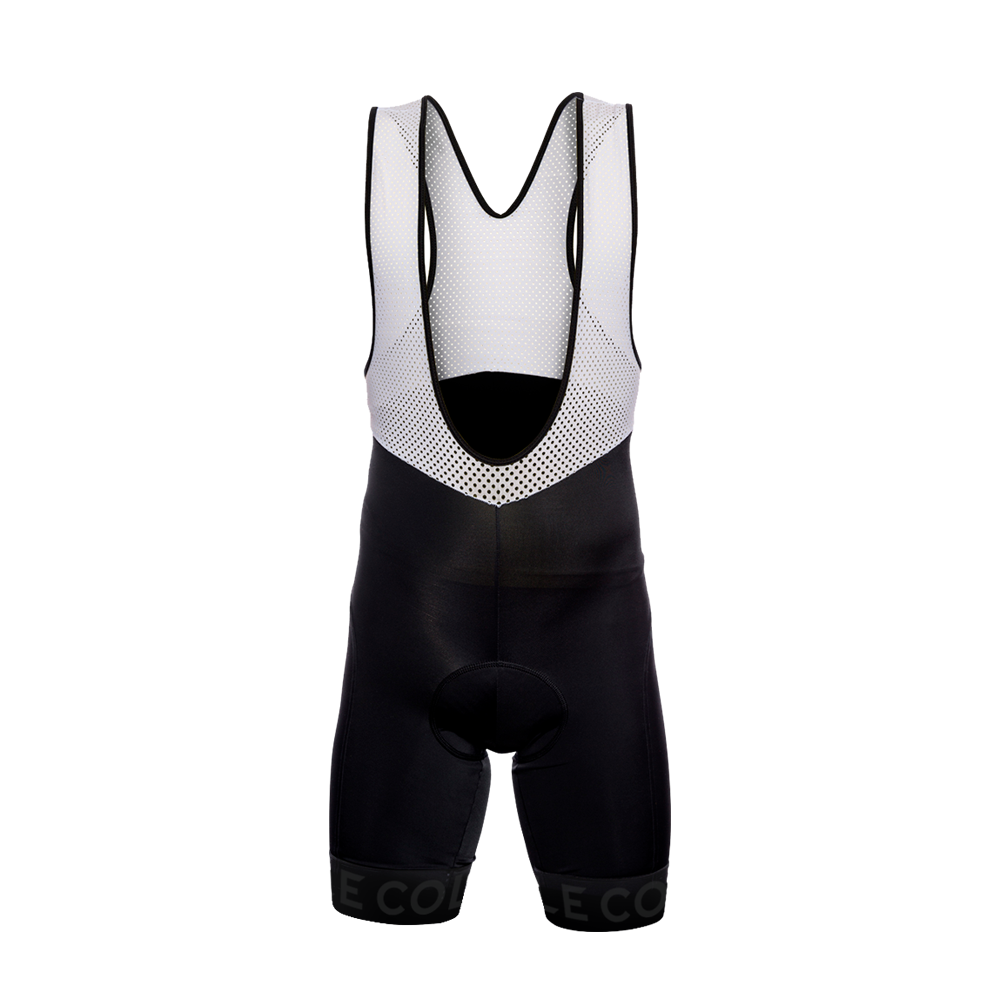 PRO BLACKOUT BIBSHORTS MEN'S
£165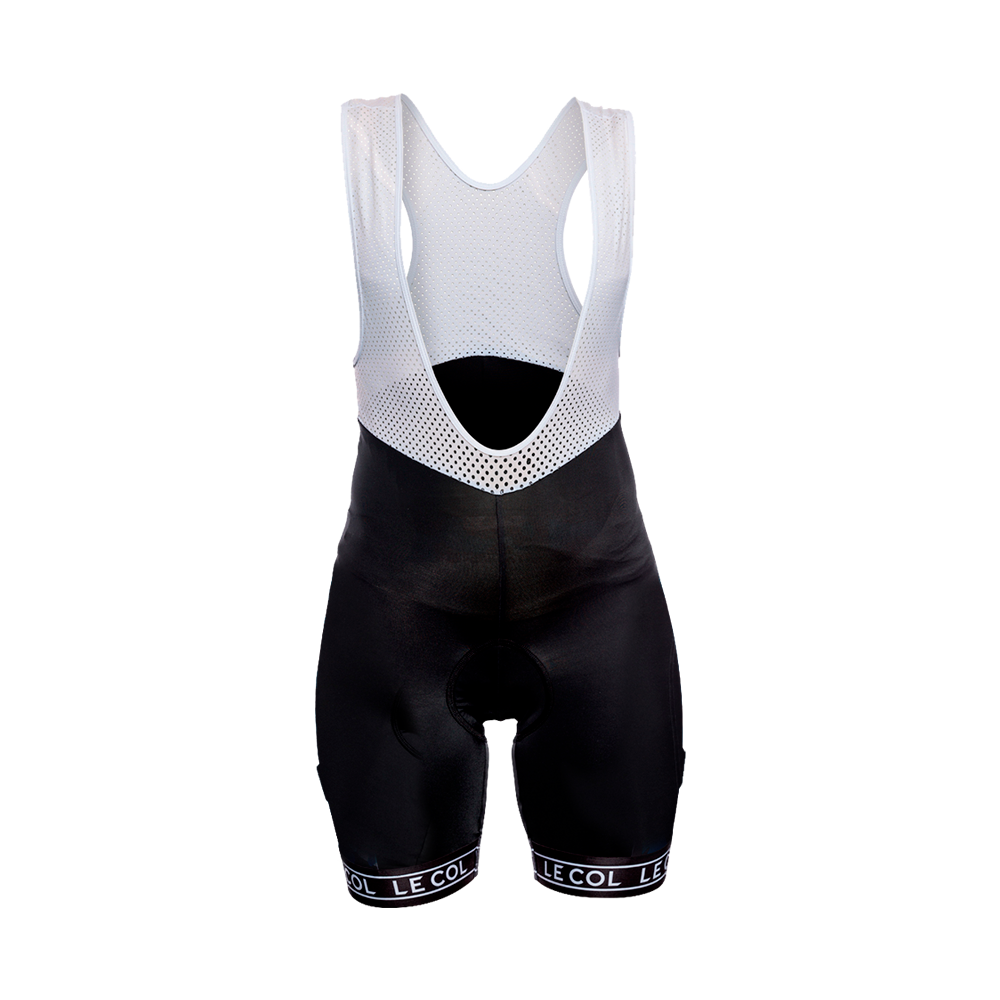 PRO BIBSHORTS WOMEN'S
£150
The Pro Air Range is designed for the hottest riding conditions, made from a mesh material that keeps you cool and wicks sweat away as fast as possible. The lightweight fabric is like a second skin, perfect for warmer climes.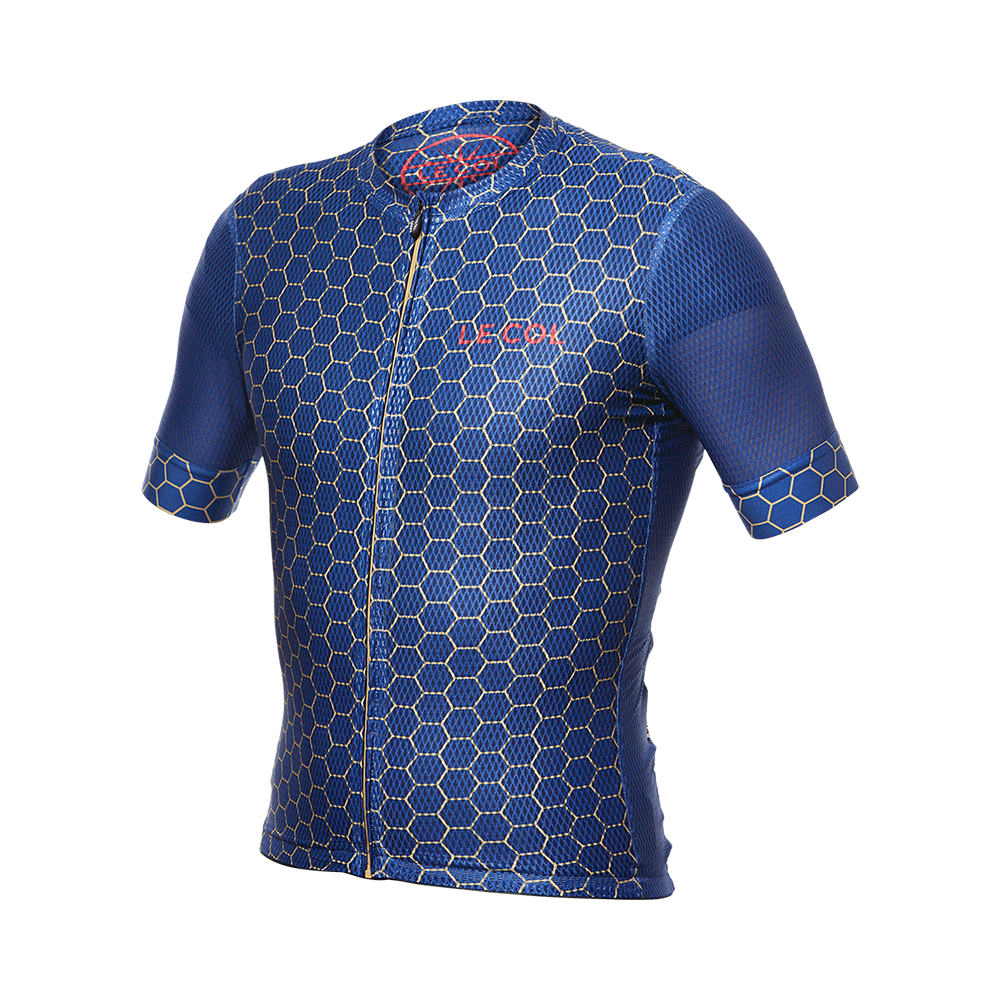 PRO AIR BLUE GOLD HEX MEN'S
£120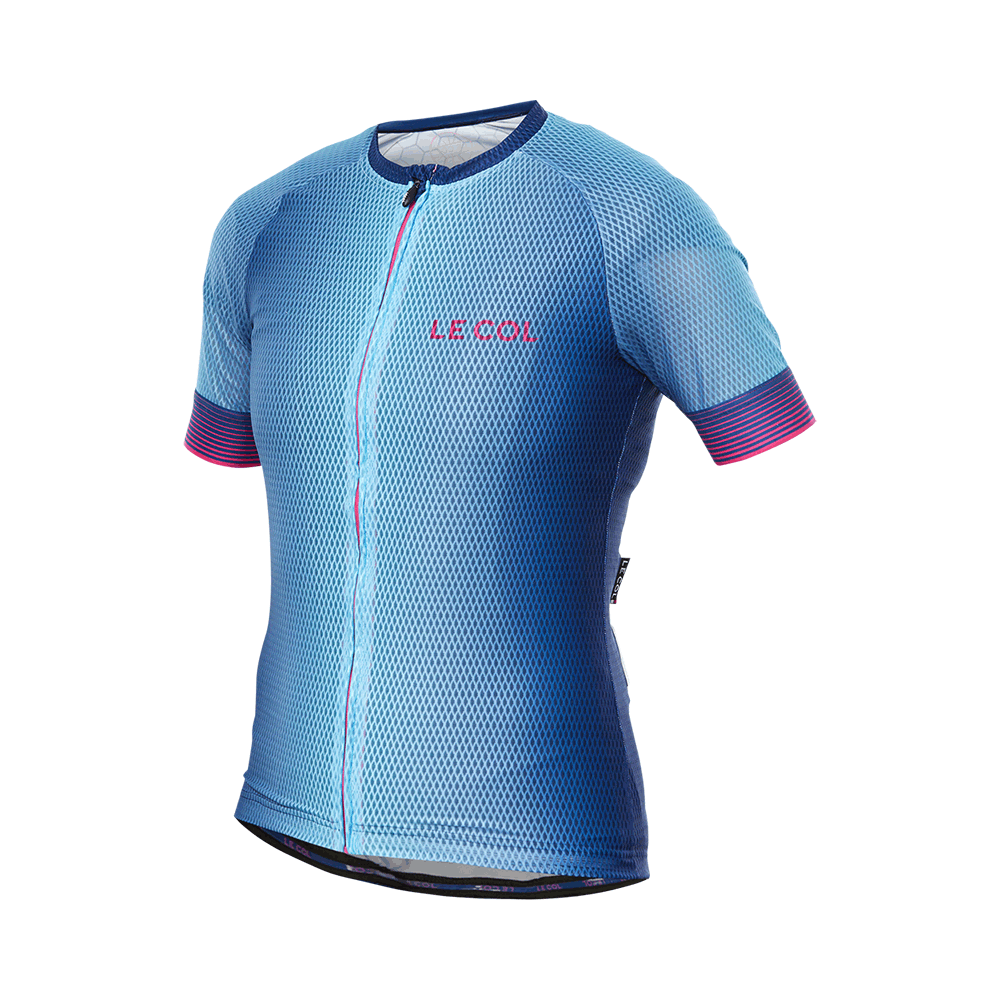 PRO AIR BLUE FADE HEX WOMEN'S
£120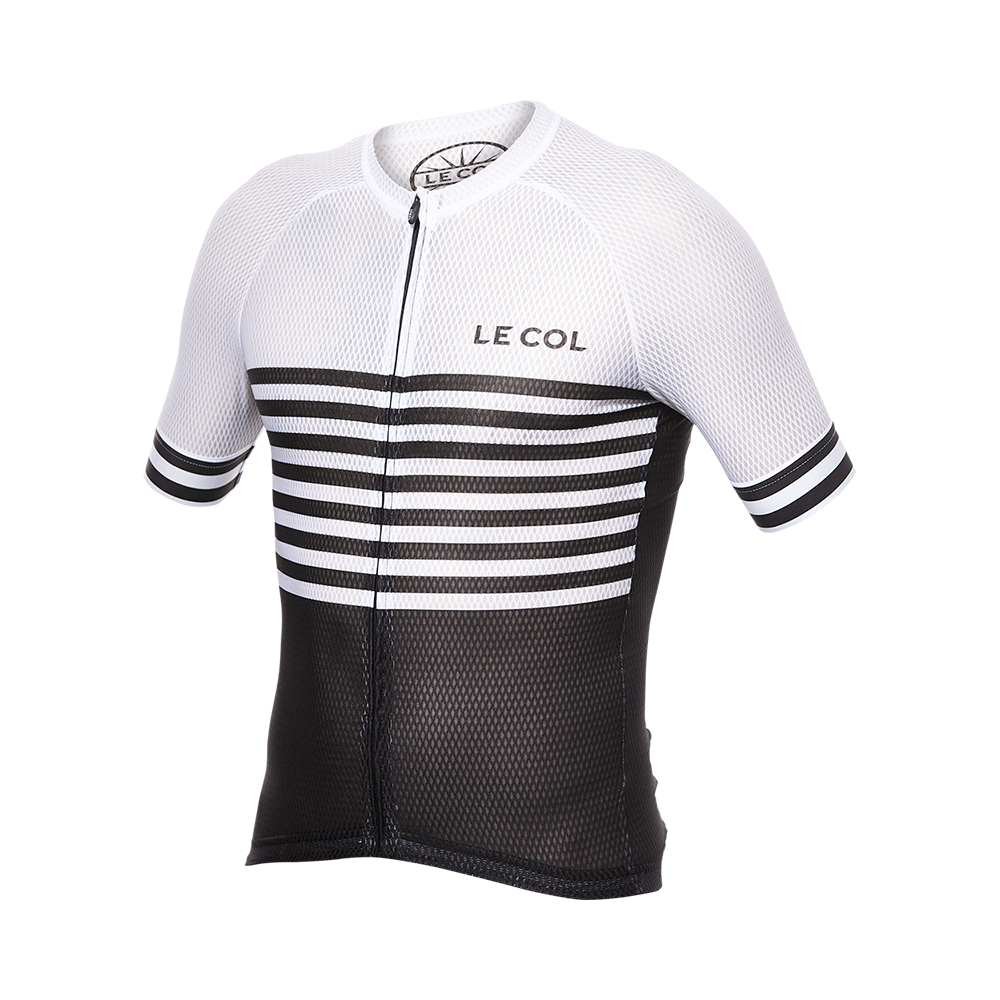 PRO AIR WHITE STRIPE MEN'S
£120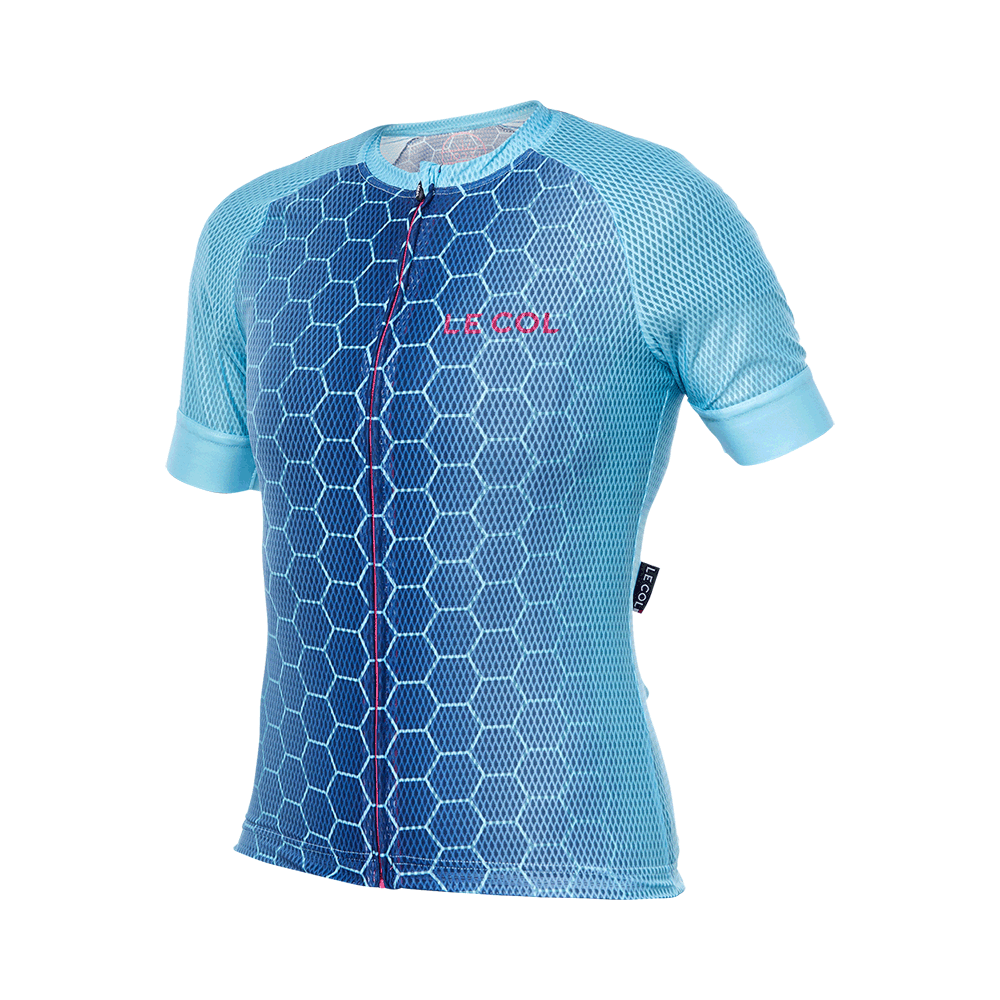 PRO AIR BLUE HEX FADE WOMEN'S
£120

The Sport Range features elements from across Le Col's collection and presents them with an accessibility and value without compromising the quality of materials or Italian craftmanship that has gone in to every single Le Col product.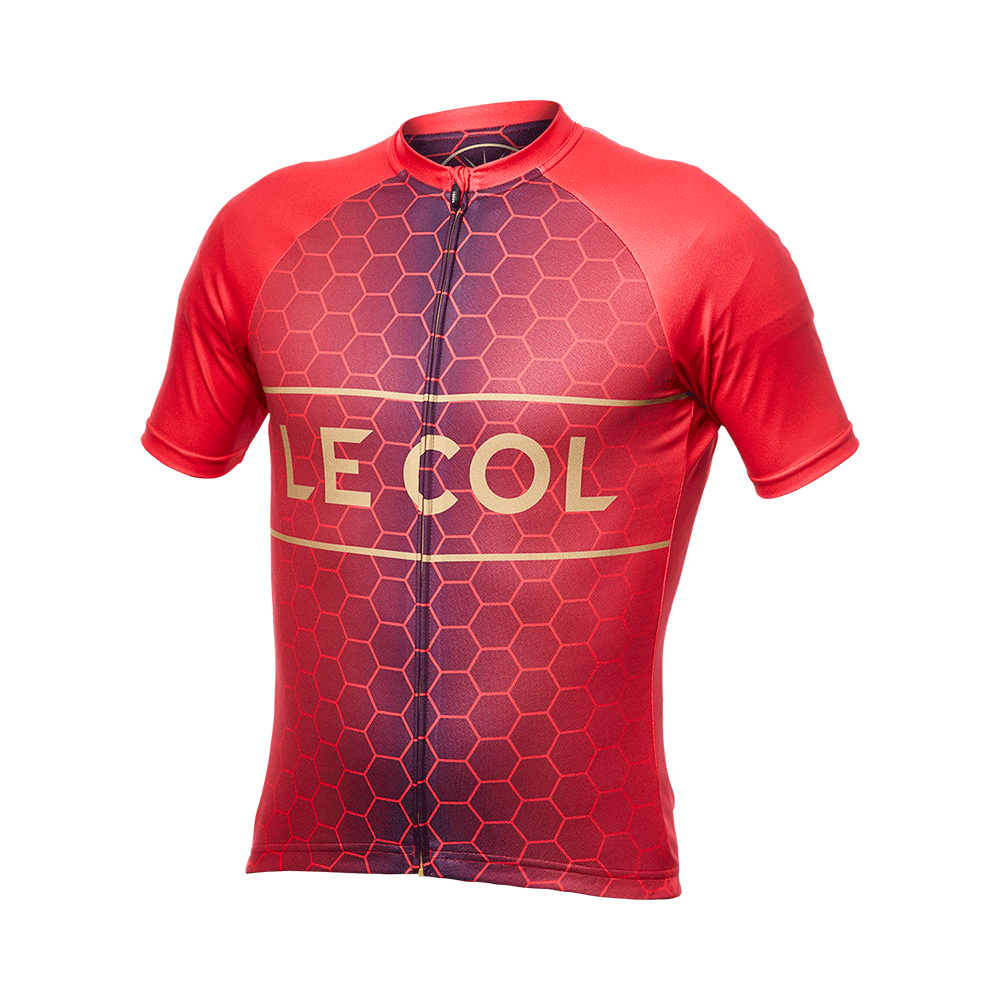 SPORT RED HEX MEN'S JERSEY
£85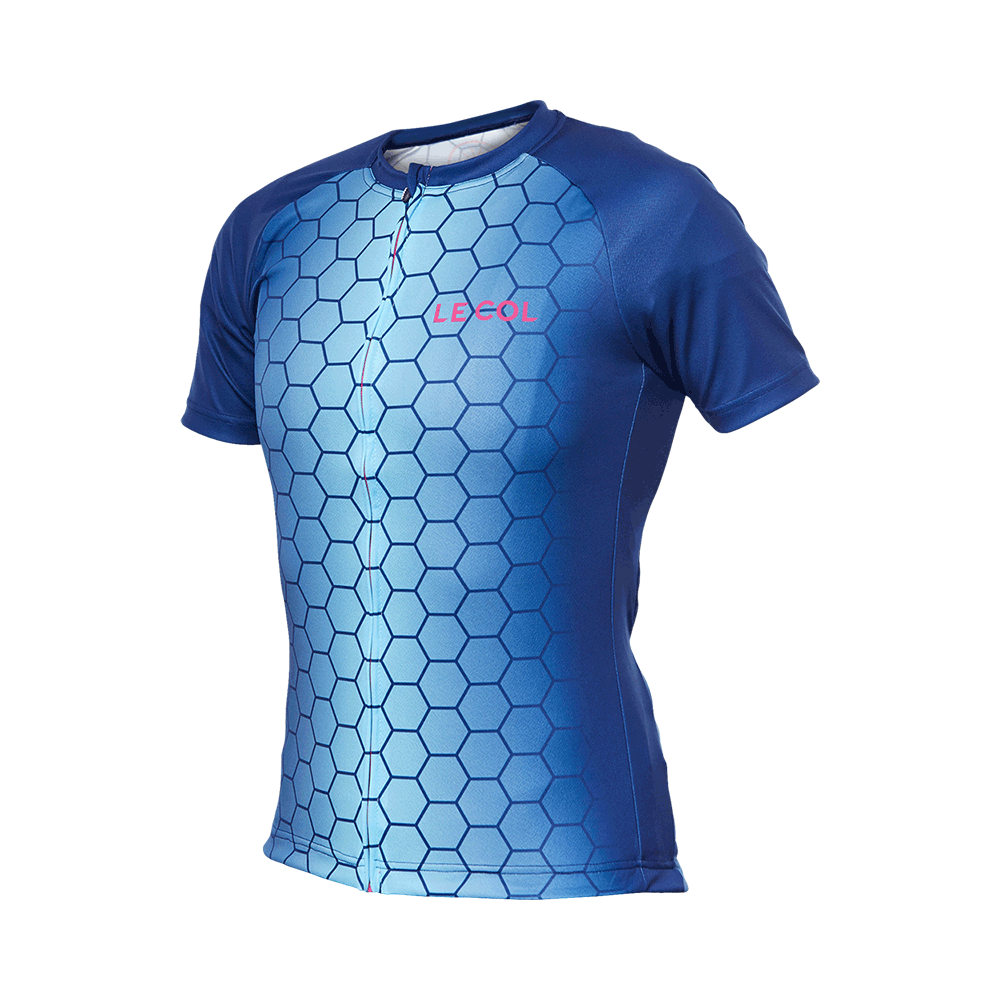 SPORT BLUE HEX WOMEN'S JERSEY
£85

SPORT BLACK MEN'S BIBSHORTS
£120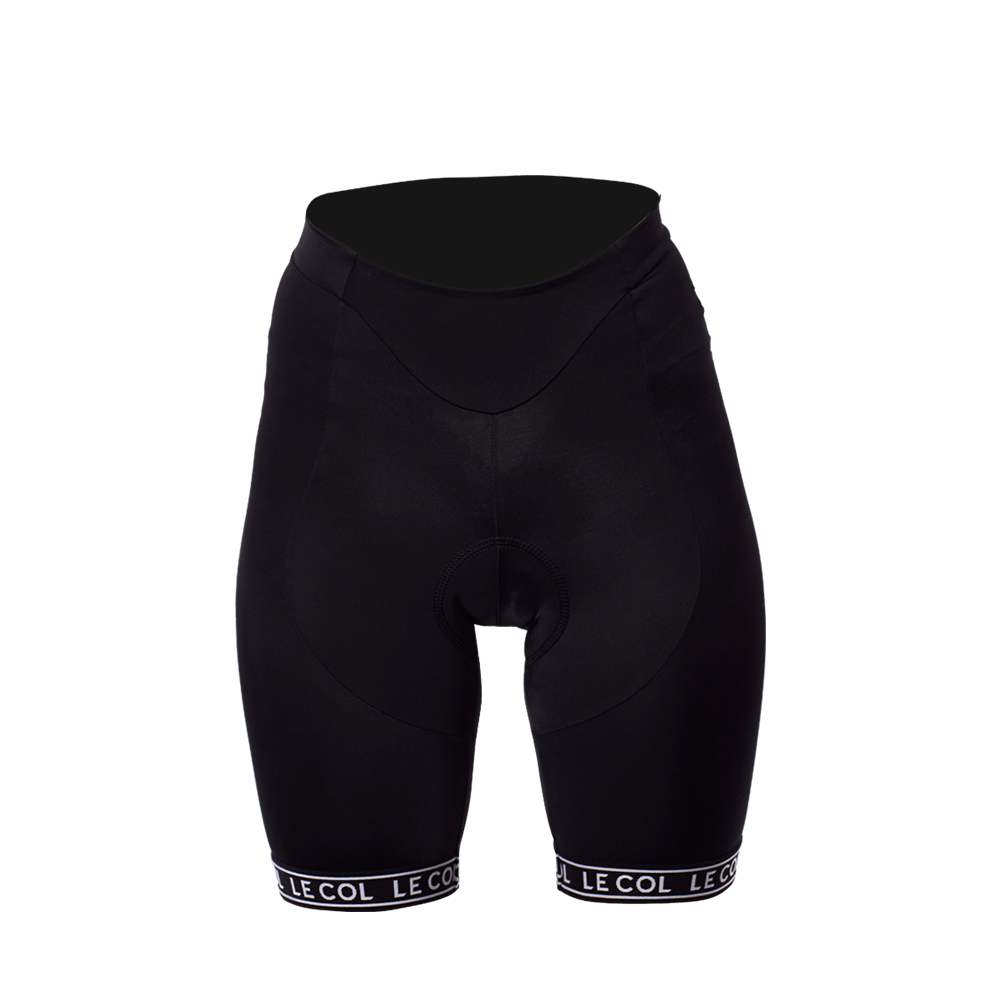 SPORT BLACK WOMEN'S BIBSHORTS
£80

---