PRO INSIGHT: WHAT TO WEAR IN AUTUMN
"Autumn is all about changeable weather and fluctuating temperature - days that start cold and get warm, rain that sweeps in unexpectedly, and darker evenings which leave you finishing your ride in cooler low-light conditions. There's a lot to think about in autumn, and finding the right combination of kit to keep you warm, dry and comfortable is no mean feat." -  

YANTO BARKER
---
PRO INSIGHT: WHAT TO WEAR IN AUTUMN
"Autumn is all about changeable weather and fluctuating temperature - days that start cold and get warm, rain that sweeps in unexpectedly, and darker evenings which leave you finishing your ride in cooler low-light conditions. There's a lot to think about in autumn, and finding the right combination of kit to keep you warm, dry and comfortable is no mean feat." -  

YANTO BARKER
---
A quality thermal jersey gives you the bracing you need when tackling cold rides. Thermal protection though needs to be just right - too much and you'll start steaming as the sun gains in strength. This was what led us to develop the Therma Jersey. It keeps your core cocooned in a little warm protective capsule, even in the harshest conditions, while at the same time regulating your temperature and keeping you comfortable.
This jersey was designed to be fully thermal and waterproof using our special 4 way stretch bonded material. This means this garment can keep you warm while remaining thin enough to fit easily in your standard jersey pocket – ideal if you need to take it off mid ride.
---
2. The Classic Long Sleeve Jersey

A long sleeve jersey is perfect for autumn mornings when you know it's set to stay cooler for most of the day. Those kind of days mean that you can put on a long sleeve without a fear that you might overheat. In our Aqua Zero Long Sleeve Jersey, the material is very breathable, soft and warm on the inside, so it works with your exercise intensity to balance temperature out during the course of a ride.
A long sleeve Jersey can be used in combination with a number of other garments like short or long-sleeved undervests, Gilets and Therma jerseys - to cater for more inclement weather. It's also a good idea to select a long sleeve jersey which has large pockets, so that you can carry everything you need on long varied climate rides.
---
---
A gilet is designed to be a simple solution to keeping the core of your body warm. If it's made of thermal and waterproof fabric (like our Therma Gilet), then it'll be perfect for trapping heat where you need it most, while remaining a light and packable garment.
We'd recommended that you never leave the house without either a gilet or something like a Therma jersey, as they will just give you that extra level of security during rides that you may find colder or wetter than planned.
It's perfect for the start of a ride, while you're warming up and building your body temperature. Or equally it's a great item to pull on at the top of a climb, to keep the body temperature even as you descend.
---
The jacket should be a serious bit of kit. For autumn, it's best to look out for the most versatile piece, so breathability is a decider. Another key metric should be the practicality. If you've not got rear pockets, then your jacket is more of a burden than a buffer.

Similarly, you may wish to find something that has a bit of reflective detailing, just to help you stand out in those darker evenings.

Waterproof, windproof, and made from elite fabrics, the HC Jacket is a close fit to those criteria. Ideal on the morning ride and comfortable during those cloudless but fresh days, the HC Jacket is ready to cope with whatever gets thrown at it, and for that you'll be thankful.
---
---
Arm and leg warmers are an important set of items in anyone's wardrobe, and especially at this time of year. They are perfect to take on and off throughout a ride, and can be easily stowed when not in use.
They can be worn with summer jerseys, Therma jerseys and also used in conjunction with long sleeves and jackets when the weather gets even colder. Contrary to what you may think, arm warmers can be worn very effectively with winter jackets to help keep your hands warm when it gets colder in deeper winter. For now though, they are a great transition garment for autumnal climes.
I hope that's helped you make a few wardrobe decisions for the season ahead,

Happy riding,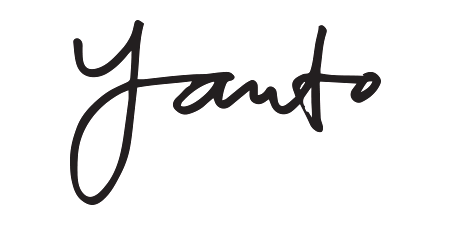 ---