LE COL x COLNAGO C64
UNDERSTATED STYLE | EXCEPTIONAL PERFORMANCE


_
"WHEN COLLABORATING, THERE IS ONE CRITERIA; EXCELLENCE."
ERNESTO COLNAGO
_

_
The Le Col x Colnago C64 Limited Edition Frameset is an exquisite collaboration that unites two made in Italy brands with a singular focus – the beauty of performance.
With royal blues and accents of gold reflecting Le Col's most iconic jersey this season, this classic combination denotes the innate prestige of Colnago's leading race machine, matching British class with Italian passion.
_
_
"When I was a kid, Colnago was THE brand to have, Museeuw and Taffi were my idols and the race winning bikes they rode were the most special and amazing to me. This heritage and quality continues to this day.
"I am so pleased to have collaborated with Colnago on this bespoke C64, in honour of the world's best bike brand."
YANTO BARKER
_
This one is a unique opportunity to own a Le Col x Colnago C64. We are taking pre-orders now, so register your interest to find out more and place an order.

£4,495 (frameset)
Click below to find out more or email james.emery@lecol.cc
Our most iconic jersey in 2018, the HC Jersey in Navy Hex is the perfect partner for the incredible Le Col x Colnago C64. We're including one of these jerseys with every Le Col x Colnago C64 purchase.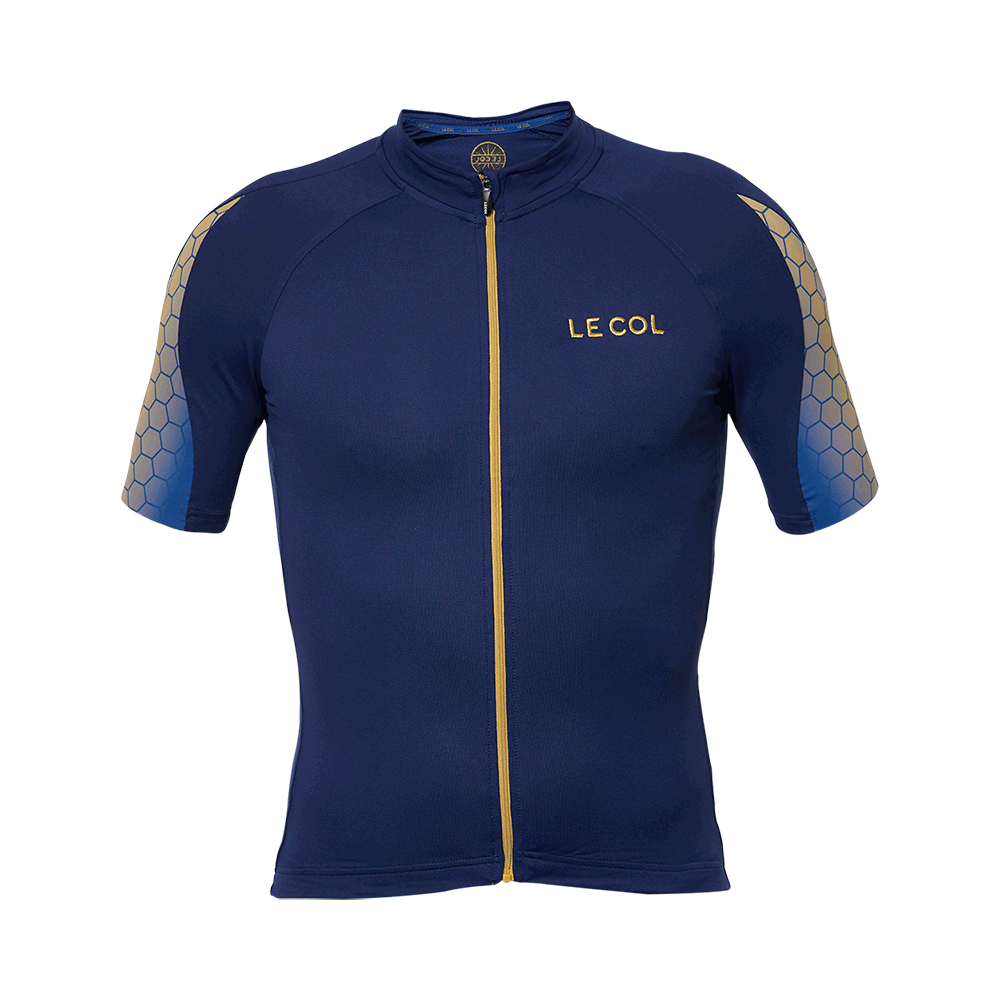 ---