SIMONE MITCHELL ON HER STANDOUT RESULT AT LANZAROTE IRONMAN

_
Le Col Ambassador

Simone

Mitchell finished IronMan Lanzarote in second place in 9 hours and 54 minutes. Beating almost every professional competitor at the event, Simone finished only a handful of minutes behind five time IronMan winner and triathlon veteran Lucy Gossage.
In sweltering conditions, Simone completed the 2.4 mile swim in 01:01 (hr:min), raced to finish the 112 mile cycle in 05:38 and smashed the 26 mile marathon in 03:08. In a field of 1,800 athletes, the top ten was dominated by professional triathletes, highlighting Simone's enormous achievement. We caught up with her on her biggest result this year.
_
"I AM VERY PLEASED WITH THE RESULT AND VERY HAPPY WITH MY PERFORMANCE, I KNEW WHAT NUMBERS I WAS PUSHING IN TRAINING SO HAD AN IDEA OF THE TIMES I COULD DO. I STUCK TO MY PLAN AND IT PAID OFF."

SIMONE MITCHELL


How did you expect to get on after recently competing at shorter distance triathlons?
Before racing in the shorter distances, I started racing in longer distance events. My first ever triathlon was a 70.3 IronMan race then an full length IronMan after 6 months of training in 2012 so I knew what to expect in terms of demand and preparing myself mentally for the longer duration.
Did you pace yourself evenly throughout?
The general plan was to stick to my numbers and race at 80% effort. That's what I did and it paid off. Don't get me wrong it was a hard course and race but I controlled my efforts throughout.
The idea for the swim was to stick between 58min - 1 hour. It was a pretty rough start! I think I chose a line that every fast male swimmer must've chose as I got swam over loads! Certainly made it interesting...
For the bike I had a plan to stick to my set watts and be conservative early on as pressing too hard will always come back to bite you.
Finally for the marathon, I set out to run at 4:30 per km, and only push in the last 10k if I had to. At no point in the race did I feel I went too deep. I was very disciplined.
"MY SWIM WASN'T GREAT, WHICH PUT ME BEHIND. BUT THE BIKE AND RUN WERE PRETTY SOLID, I AM PLEASED WITH MY EFFORT AND CONTROLLED MYSELF THROUGHOUT, DESPITE IT BEING TEMPTING TO PRESS ON."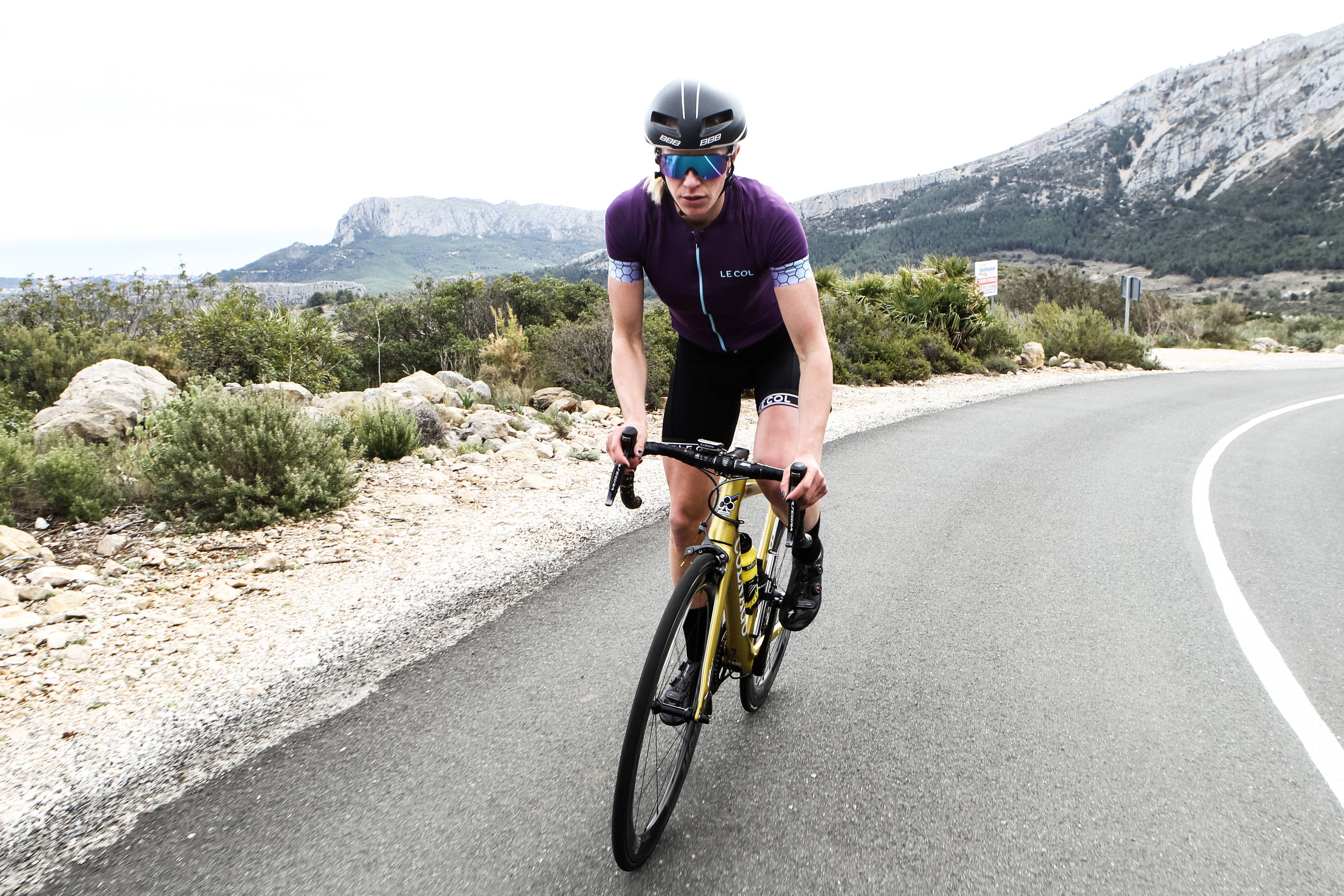 Words by Lawrence Carpenter for Le Col
How does it feel to beat almost all of the Professional athletes?
Pretty surreal but also very comforting to know that the training I have been putting in is working. I have come away from Lanzarote with a great bench mark, still lots to work on but very excited to see what other improvements I can make.
What's your key to success?
Patience, consistency & hard graft. Learn to embrace it when it gets tough.
What do you have planned the remainder of the season?
Would love to defend my 70.3 title in South Africa then onto Hawaii for the World Championships.
---