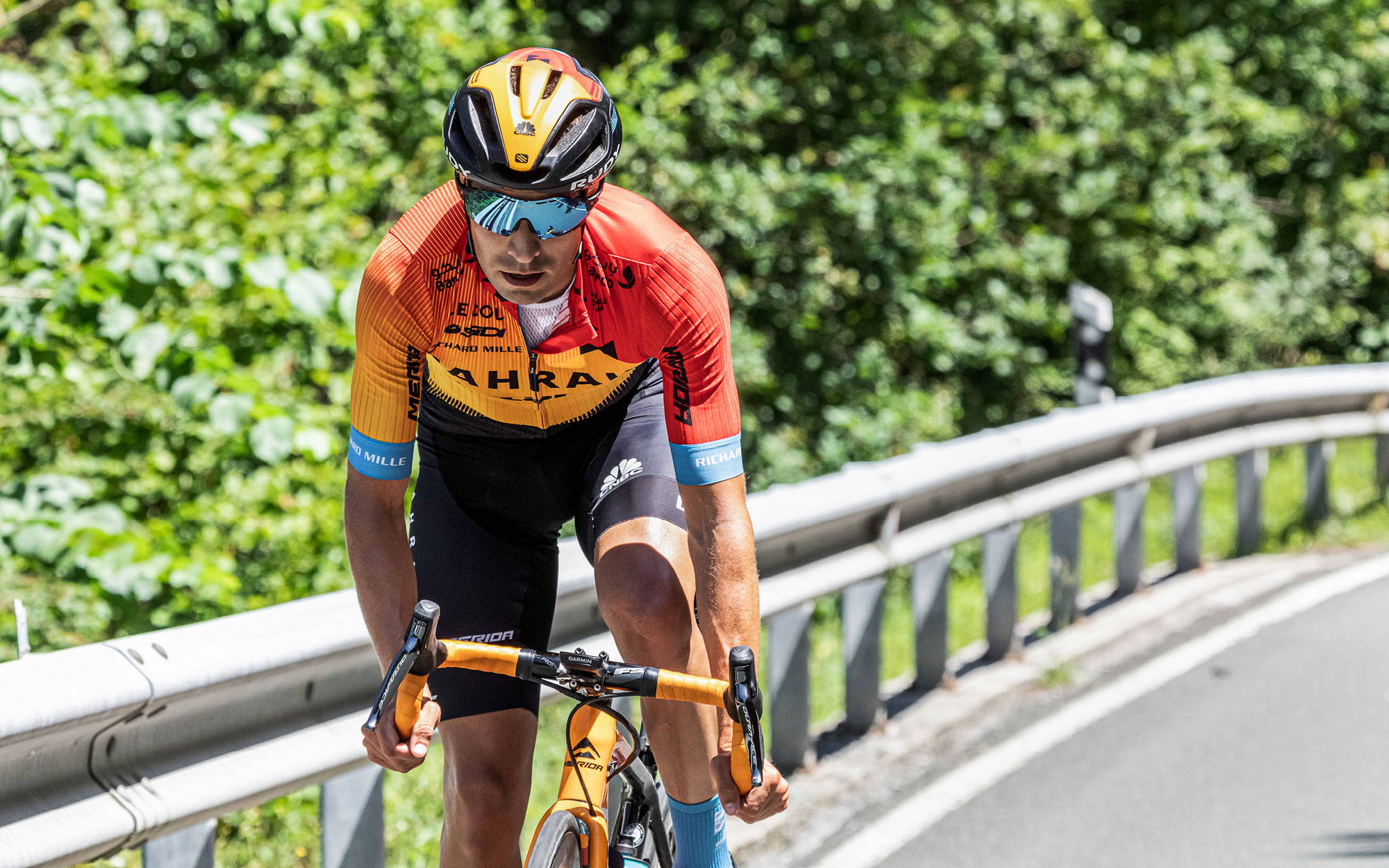 PRO TRAINING PLAN - LANDA ON CLIMBING
We spoke to Team Bahrain McLaren's top rider, Mikel Landa ahead of the Tour de France to get insight into how he trains to tackle some of the toughest climbs on earth at record pace. Below, he shares his advice and plan.
CLIMBING AS A SKILL
Not everyone can climb, but everyone has to. Improving your time up hill is probably the most rewarding part of training - especially if you ride with others. 

Training for climbs comes down to improving your power, and practicing your pacing.
PACE YOURSELF
It's pretty basic, but, aside from getting lean and building your power, the quickest way to improve your climbing is just judging your effort.

Good legs at the bottom of a climb aren't always to be trusted. Matching your effort with the gradient, length and style of climb will make ground rapidly.
IT IS TOUGH - EMBRACE IT
Climbing is tough. We all know that. It's a challenge, and pushing to improve will take you to your limit. It's a commitment - you're going to suffer, but, there's nothing like riding free of a group on a good day.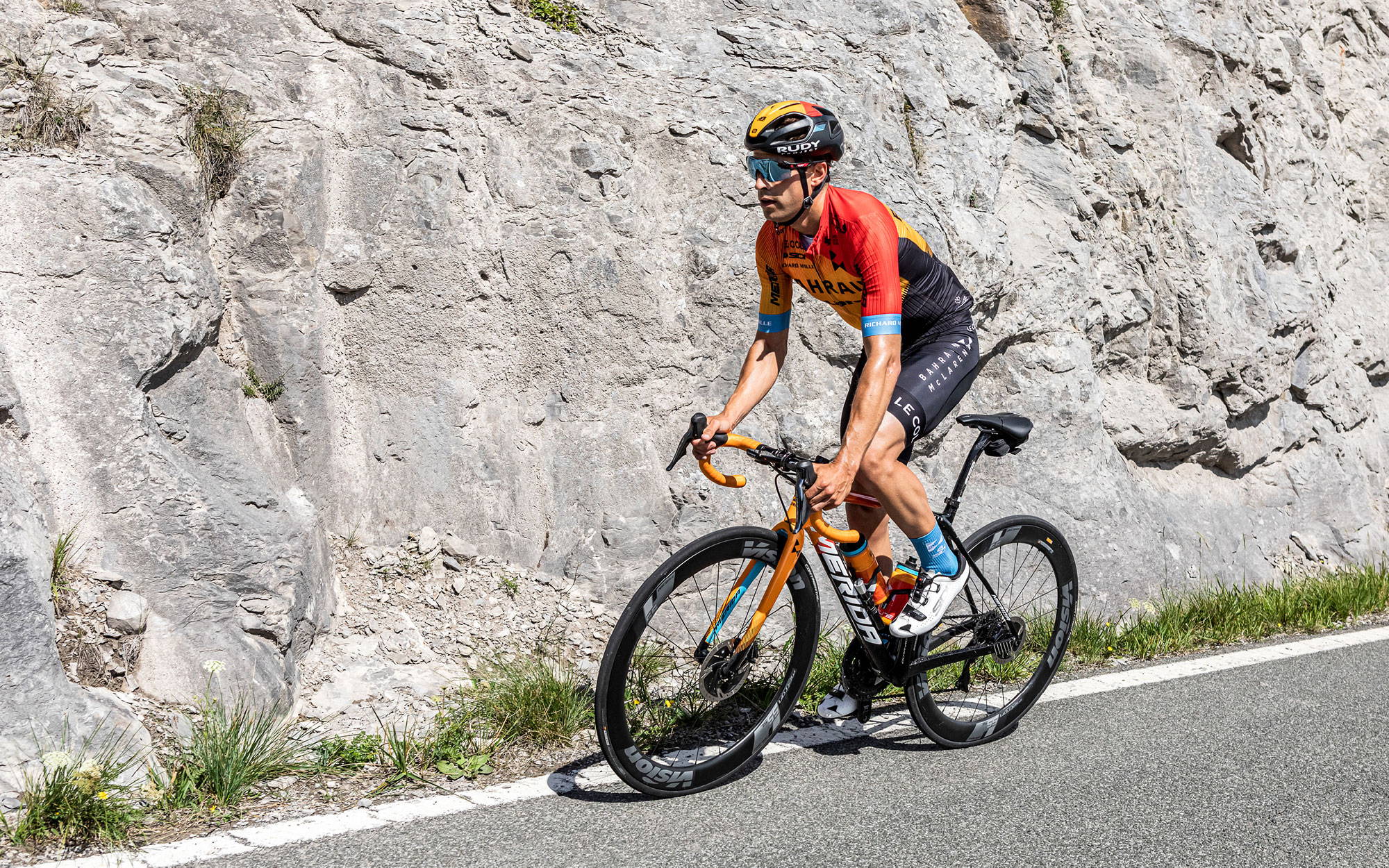 DAY ONE - CLIMBING REPEATS
I kick off this 5 day plan with a four hour ride, with two 15 minute climbs at my functional threshold power. There's no ducking out - it's doing your best sustained effort for 15 mins. There's some variation on cadence - to accommodate and build power, but also to build on spinning.
2 hours at tempo.
2 x 15 minute climbs at FTP - 30 mins easy between. Climbs include 3 minutes at 50rpm and 2 minutes at 90rpm
1 hour at tempo.
DAY TWO - 5 Hours & 2500M
This one is a longer day in the saddle. 5 hours with some real climbing. It saps the legs, but, it gives you time to really appreciate the hills, and get accustomed to how it feels to be cruising just below your limit, so you can measure your effort better on attacks.
5 Hours Steady riding, 2500m elevation gain. Climbing pace at FTP minus 40 watts.
DAY THREE - RECOVERY RIDE
After a tough first two days, it's important to take it easy and absorb that training. I use this ride to spin around my neighbourhood. See some friends, get an espresso - just enjoy riding a bike.
DAY FOUR - HILL REPEATS
This one is tough. 4.5 hours of riding - but 3 climbs and some intervals above 60 watts above my threshold power. It recreates the tempo of racing with short bursts.
1.5 hours, easy.
3 x 6 minute climbs, alternating 40 seconds at 60 watts above FTP, then 40 seconds at 100 watts below FTP.
DAY FIVE - TWO CLIMBS AT THRESHOLD
It's the end of the week. This is the final dig and it's really pretty hard. 
1.5 hours easy
1 x 40 minute climb at 30 watts below FTP.
1 x 20 minute climb alternating with 4 minutes at FTP and 1 minute at 60 watts above FTP.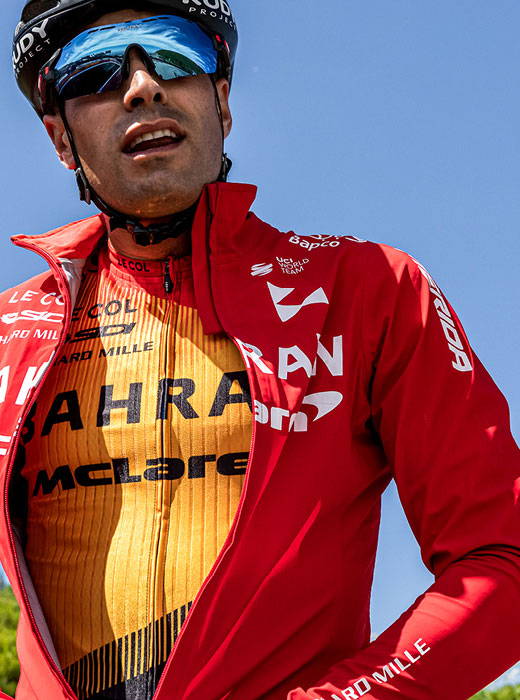 "After 5 days on my Plan, you can know a bit more what it's like to train hard. With the TOUR DE FRANCE COMING"